DXG-569V camcorder: HD video recording for $169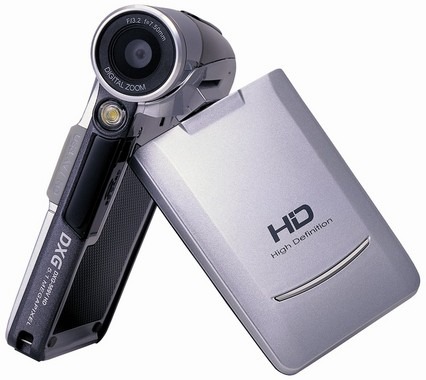 It might not have the super-compact body of Sony's HDR-TG1, nor the sturdiness of Sanyo's Xacti, but DXG trounces both of them with the price of its HD camcorder.  The DXG-569V can capture 1280 x 720 video at 30 fps and shoot 5-megapixel stills, all for just $169.  It might only have a digital zoom (2x) but the 3-inch rotating LCD is nothing to be ashamed of; 32MB of onboard memory won't hold much, but that can thankfully be augmented via SD cards.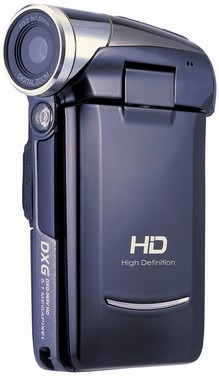 Direct connection to a TV or projector is supported via an included AV cable, and it can output in both 4:3 and 16:9 aspects.  Video is recorded in H.264, MOV format, whereas still images are saved as JPEGs and can be interpolated up to an equivalent of 8-megapixels; still, you're likely better off leaving them at their natural resolution.  The flash is sadly an LED one, but it's better than nothing.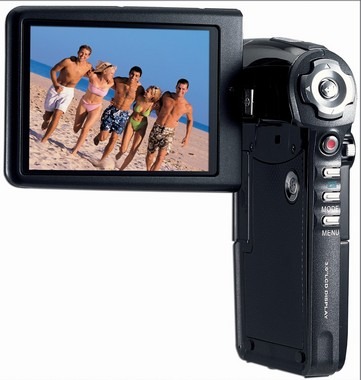 The DXG-569V is available now from RadioShack and other retailers.  Priced at $169, it comes in both black and silver, and includes ArcSoft Total Media Extreme.  That app alone is apparently worth $99.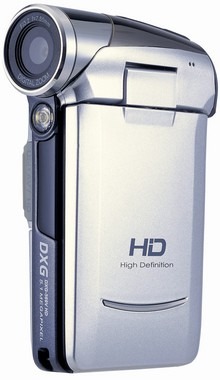 More information at DXG