DVICO launched latest TVIX HD M-6500A, now featuring Sigma Design SMP8635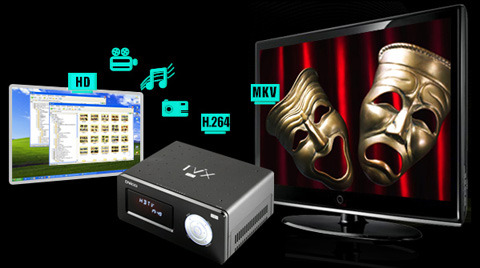 New series of Tvix multimedia players has launched in Korea. The TViX HD M-6500A now featuring a sleek and stylish aluminum black face, Sigma's latest processor SMP8635 , HDMI v1.3 output and HDD with SATA interface support.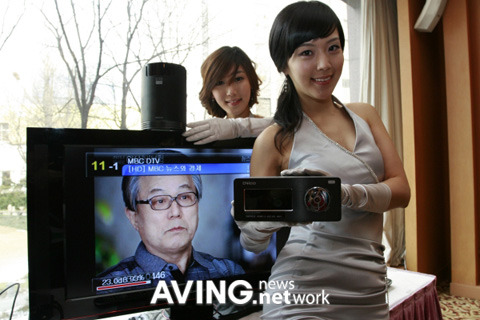 The Korean TViX is arguably one of the bleeding edge networked multimedia player out there. The full HD 1080p capable media player, now with Sigma Designs SMP8635 , will add a new profile to support ripped-Blu-ray M2TS playback. But you may have to live without BD-J menu or interactive menu. Other major media formats including MP3, WMA, PCM, DTS, WMV9 and WMV-HD, DIVX, XVid, H.264 (MPEG4) , HDV and MKV files.
Home-network user would love the improved version of M6500A with better Ethernet throughput around 50-60Mbs. In additional to the Gigabit Ethernet, the Linux-based TVix also supports Network Attached Storage, USB storage media as well as wireless access with an optional wireless device add-on.
Besides TViX HD M-6500A, DVICO also announced two additional models 6510A and 7010A which features OTA HDTV receiver. The Korea release is priced at 340,000 KRW ($362) for '6500A' and 380,000 KRW for '6510A' ($405). The 7010A version will be released April.
If you are shorted on one of the most advanced media player, try Popcorn Hour A-100. It is only $179 if you can live with HDMI 1.1 but it supports BitTorrent P2P and using the same sigma SMP8635.
[tvix.co.kr via aving.net]