DVDO Mobile HD travel kit charges gadgets and shoots HD video to TVs and more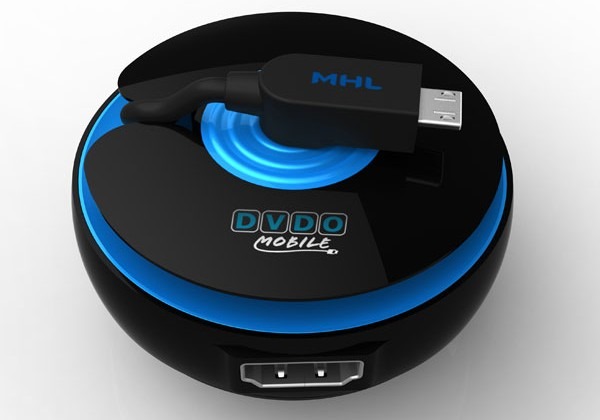 If you travel a lot and need a portable charger that you can take with you to keep your gear juiced up and you also like to stream media from your phone to a larger screen, check this out. A company called DVDO has a new product that has debuted that is an all-in-one MHL-HDMI adapter and multi-charger for gadgets. The adapter has wired HD connectivity with a HDMI output.
The device is designed to eliminate the tangle of cables that often goes with working on the road. The device will send a HD signal out to a TV, projector, or computer screen and allows the TV or projector remote to control a MHL-enabled smartphone or tablet for hands free operation. The TV or projector connected to the device has to support HDMI CEC for the remote control function to work.
The DVDO Mobile has an integrated 20-inch USB-A connector and an 8-inch micro USB connector as well. The HDMI cable is 36-inches long and the adapter can connect to computers as well to allow data transfer between the connected devices and a computer. That means you can charge, sync, and shoot video out to other devices with one gadget. Pricing is unknown at this time.