DVDO AIR3 WirelessHD adapter delivers 1080p60 content over MHL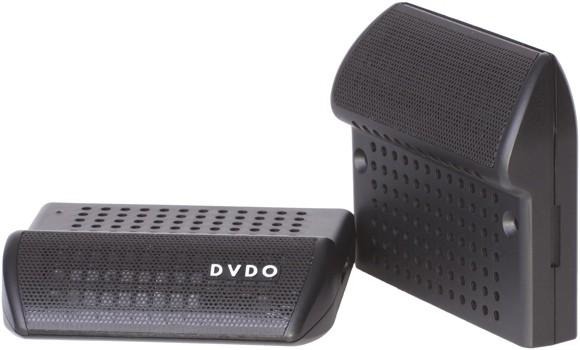 DVDO has announced the AIR3, which is being touted as the industry's first 60GHz Wireless HD adapter with support for both MHL and HDMI connectivity. Or more specifically, the DVDO AIR3 is a wireless adapter that will allow the user to push 1080p60 HD content from HDMI and DVI as well as from smartphones and tablets that are equipped with MHL support. DVDO is pushing the AIR3 as being good for gamers as well as for those looking to stream video without having to string cables across the room.
As for the gaming aspect, DVDO points towards the sub-frame latency. The use of the 60GHz wireless technology should allow the user to transmit content from up to 10 meters. And perhaps more important here, the user should be able to transmit that content without worrying about interference from WiFi, microwave or cordless phone signals.
Some of the key features include RF beam forming, auto input sensing, auto standby, near-zero latency and auto rate negotiation which according to DVDO, should make for a "cable-like reliability and performance."
In terms of the MHL connectivity, this basically means users will be able to mirror the content from their smartphone or tablet. MHL also means users will be able to keep their device charged at the same time and also use the TV remote to control the MHL-enabled smartphone or tablet.
Other goodies on the AIR3 include HDMI 1.4 input and output, MHL 2.0 input, 7.1 HD audio support for surround sound receivers and 3D video format support. The AIR3 also offers CEC pass through for easier component control as well as a variety of mounting options.
DVDO has the AIR3 priced at $199.99 and those interested will be able to grab it direct from DVDO or by way of a variety of retailers. The AIR3 will also be on-display during CEDIA which takes place in Denver, Colorado and runs from September 26-28.