Dutch city considering new plastic paving for roads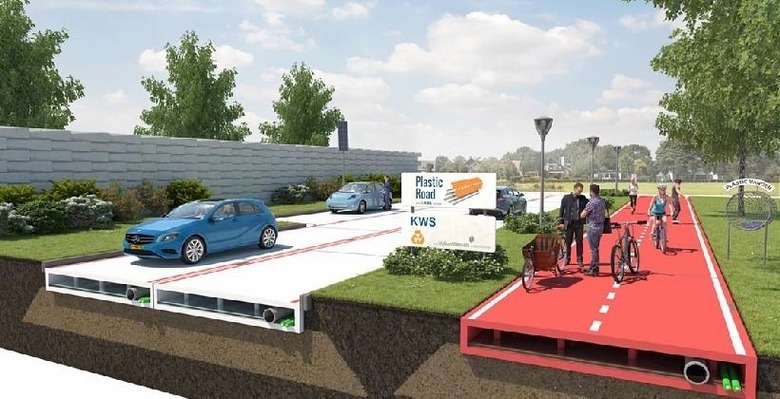 It doesn't matter where you live in the world, if you have ever driven a car or rode a bus; you have traveled on pavement at some point. Typically, pavement is made using asphalt and as we all know asphalt makes a super smooth surface, but that surface can break down over time leading to serious potholes in the road.
Those potholes can be very dangerous for motorcycle riders and bicyclists and can damage cars. The Dutch city of Rotterdam is considering a trial of a new type of paving material for roads that is made using recycled plastic bottles. The plastic road surface is said to be greener, quicker to lay, and more reliable than asphalt.
The company pushing the new type of pavement to the city is called VolkerWessels. According to the firm, the plastic road surface could withstand wider temperature ranges of between -40C and 80C. The roads could also be laid in weeks rather than months and last three times as long. The plastic roads are also lighter, which reduces the load on the ground.
Another important aspect of the plastic roads is that they are hollow allowing the city to install cables and pipelines under the road surface. Plastic road sections are pre-fabricated in a factory and transported to where they are to be installed. The company hopes to be able to install the first plastic road within three years.
SOURCE: The Guardian