Dupont's floating light saber fountain pen might push you to the dark side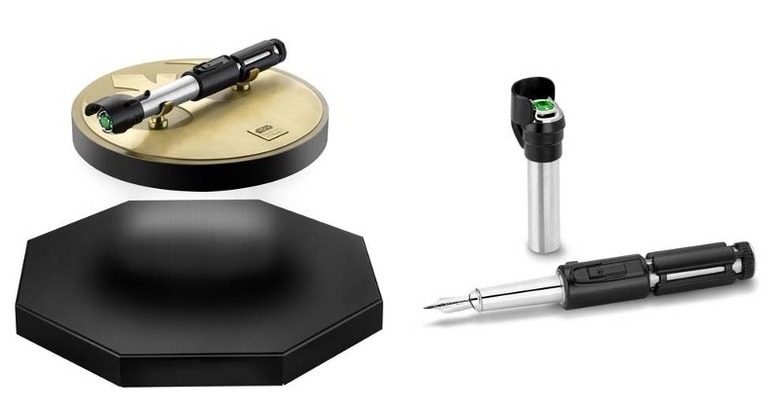 The blockbuster success of the "Star Wars: The Force Awakens" of course means countless merchandise trying to cash in on the hype. There are authentic products as well as knockoffs. And there are some that will ask for your arm and sometimes even your leg in exchange. Take for example S.T. Dupont's fountain pen painstakingly and accurately designed after Yoda's light saber. Not only is it an extremely limited edition, only 8 of it have been made, it is also an extremely expensive collector's item.
Unlike most light saber merchandise, this, of course, isn't life-size. It is a fountain pen after all. It is, however, claimed to meticulously follow the design of Yoda's light saber as seen in the original trilogy. Of course, it doesn't project any light, but a 2 carat green topaz is placed on top to signify the Jedi Master's color and affinity for the light side of the Force. S.T. Dupont actually also has a version modeled after Darth Vader's light saber which has a red crystal instead.
Geeks and fans might be fascinated by the pen's levitating platform, which makes the miniature light saber seemingly float, thanks to magnetism. Or the Force, if you prefer.
Geeks and fans might reel, however, at the 16,625 GBP price tag, roughly $24,700. The pen is, after all, constructed with such fine materials such as bronze with black lacquer and palladium and rhodium finishes. And there are only 8 such fountain pens made, at least for Yoda's version. A simple collector's item, this is not.
SOURCE: Wheelers