Duplex on the Web lets you make car and hotel reservations in Chrome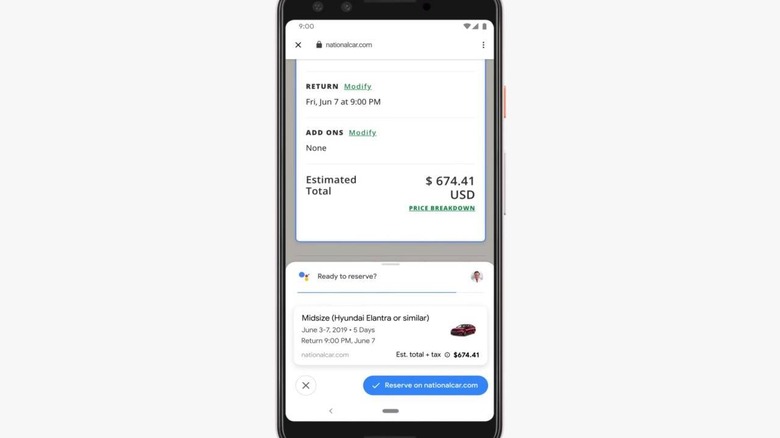 Google's Duplex AI is awesome in both meanings of the word. Its ability to hold a phone conversation to reserve you a seat in a restaurant is somewhat unnerving but also the stuff of the future. Not everyone, however, needs to book a table all of the time and now Google is preparing to expand Duplex to do more. All it needs is a little help from Chrome on Android to reserve cars or even make purchases.
You might be wondering what's so different between regular Duplex and Duplex on the Web. The first incarnation of Duplex focused more on making phone calls to make reservations and those revolved mostly around restaurants, salons, and other services. Duplex on the web, on the other hand, is designed to automate web-based reservations that mostly involve filling out forms.
The latter comes via another recently announced feature, specifically for Chrome on Android. Autofill Assistant practically takes information Google already knows about you, from your calendar, email, or previous form entries, and, well, fills up web forms. This takes out the drudgery of even typing anything, presuming it gets everything right in the first place.
What Duplex on the web basically does is to automate that process, kicking it off with a normal Google Assistant voice command. It opens up supported services, like National Car Rental, and fills out forms and choices based on previous reservations you might have had. Of course, it lets you choose other options and confirm decisions along the way before it finally makes the reservation.
At the moment, there is no word yet on when Duplex on the Web will be rolling out. Like the regular Duplex, it might take time as Google irons out kinks and potential legal issues. Admittedly, given no phone calls are made, it could end up being more acceptable to the public.