Dungeon Defenders 2 arrives on PlayStation 4 next week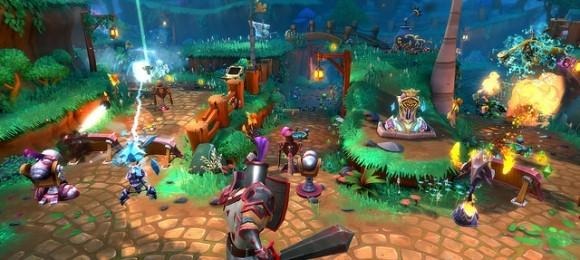 On Monday, Sony announced that Dungeon Defender II will be arriving on the PlayStation 4 console on September 29...as a pre-alpha. Which you'll need to pay for. This is a sequel to the previously released Dungeon Defenders, a game that is described as an action tower defense title with traditional role playing actions like leveling and looting. We've a video showing some game play after the jump!
The Pre-Alpha Dungeon Defenders II game will be available to PS4 owners who buy a currency bundle through the PlayStation Store starting September 29. Once the title launches as its finalized self, the game will be available for free, with the maker saying it will be supported via "ethical microtransactions".
The title was first announced for the PlayStation 4 in 2014, and it has also been up for PC gamers via Steam Early Access. Trendy's marketing director and designer Philip Asher said on Monday that PS4 users will see some features that PC users haven't seen yet, and vice versa.
With the PS4 pre-alpha in particular will come controller support and two-player local co op. The for-pay bundles that will get gamers access range in cost from $15 to $75 USD. When the final version of the game will be released isn't clear at this point.
SOURCE: PlayStation Blog