New Dune 2020 cast list is inarguably epic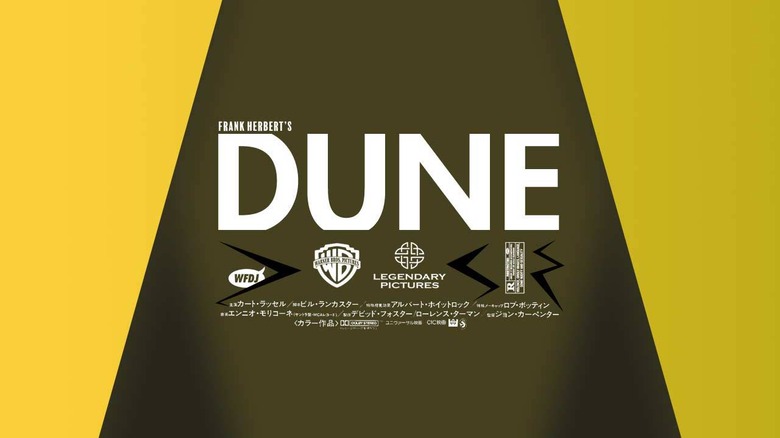 This morning the new Dune movie's full cast list was revealed by Warner Bros Pictures and Legendary Entertainment. This is the newest adaptation of the original Frank Herbert classic tale of those who control the spice in the universe – and tales of its production history are as interesting as anything thus far produced. There is a 1984 film called Dune, but it may as well have never been made as created with such... lack of fervor. Now, in 2020, the real deal comes into play again.
The original plan for Dune on film took place in 1974, after the rights to a film were acquired by Apjac International (APJ). In 1974, a French consortium led by Jean-Paul Gibon acquired the rights, and gave the project to the strangest man in the entire world. His name was (and still is) Alejandro Jodorowsky.
Alejandro Jodorowsky took part in a film documenting the process that took place in attempting to make Dune, in a film called Jodorowsky's Dune (2013). If you've not seen this film, I need you to stop what you're doing and make arrangements to see this film. It's easily the most interesting movie about a movie never made, ever made.
In 2020, Legendary Pictures and Warner Bros Pictures are set to create a new vision for the original Dune. As it was with Jodorowsky's Dune, so too is it true of this new version of the film – it'll be JAMMED with superstars of all sorts.
Dune 2020 film full cast list
Below lies a list of actors set to participate in the film Dune, likely set to be released in the year 2020. The film's title is just Dune, but to avoid confusion with previous releases, we're adding "2020" to the name in most cases. Just so you're aware!
Dune 2020 full cast list:
• Timothée Chalamet
• Rebecca Ferguson
• Oscar Isaac
• Josh Brolin
• Stellan Skarsgård
• Dave Bautista
• Zendaya
• David Dastmalchian
• Stephen Henderson
• Charlotte Rampling
• Jason Momoa
• Javier Bardem
• Chang Chen*
*Chen is currently in discussions to join the cast, as of the publishing of this article. Note too that the behind-the-scenes crew is just as star-studded as the cast list. Starting with director Denis Villeneuve, we've got a recipe for greatness. Villeneuve recently directed Blade Runner 2049 and the film Arrival.
NOTE: When I say "full" cast list, I mean full as of the publication of this article. It's doubtful they'll make a movie with ONLY these people in it, especially with a story as massive and environments as densely populated as DUNE.
Dune 2020 crew list:
• Denis Villeneuve: director, screenplay, producer
• Hans Zimmer: music composer
• Jacqueline West: costume designer
• Bob Morgan: co-costume designer
• Eric Roth: screenplay
• Jon Spaihts: screenplay
• Kevin J. Anderson: creative consultant
• Greig Fraser: director of photography
• Tom Struthers: stunt coordinator
• Patrice Vermette: production designer
• Joe Walker: editor
• Paul Lambert: visual effects supervisor
• Gerd Nefzer: special effects supervisor
There are also so many producers that it's difficult to reconcile the idea that they were all really necessary. That includes producers Mary Parent, Cale Boyter, Joe Caracciolo, and executive producers Tanya Lapointe, Brian Herbert, Byron Merritt, Kim Herbert, Thomas Tull, Jon Spaihts, Richard P. Rubinstein, John Harrison, and Herbert W. Gains.
Dune film release date
Dune is currently filming in Budapest, Jordan, and Hungary. The production companies suggested this week that they'd settled on a release date. The Dune release date is November 20, 2020, with a full worldwide release in theaters. This film is being released by Warner Bros. Pictures and Legendary Entertainment.