Duet Display Pro turns the iPad Pro into a Wacom Cintiq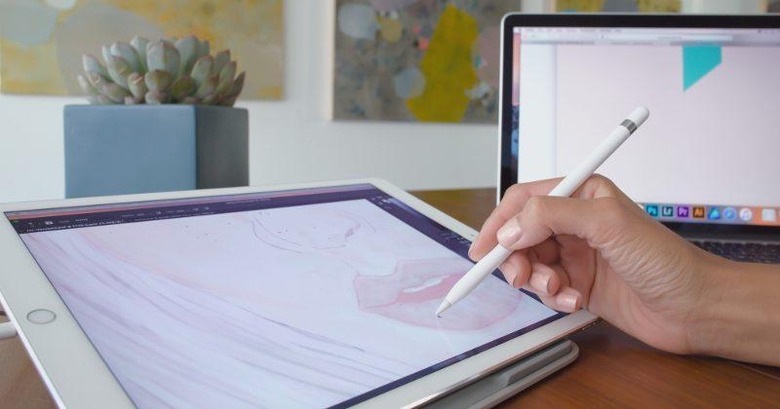 The iPad Pro and the Apple Pencil shook the tablet world, demonstrating that things that can be created digitally using a rather unassuming accessory. But while the Pencil might be precise and accurate, the iPad Pro itself sometimes becomes the bottleneck, especially for illustrators and artists who need more muscle than the mobile device can provide. Such creators usually go to their Macs or PCs to do "real work", usually with a Wacom drawing tablet. With Duet's new Duet Pro subscription, you can have all that without burning a hole through your pocket to buy a Wacom Cintiq.
Wacom has two types of graphics tablets. Although a lot older as well as a lot cheaper, Wacom's line of Intuos and Bamboo tablets are sometimes considered "unnatural" because of the disconnect between what you're drawing on and what you're looking at, unlike when you're drawing on paper. The company's Cintiq line, which practically mirrors a PC or Mac screen underneath the glass, is more natural but costs a whole lot more. Now artists on either side of the OS camp have a more accessible solution that isn't a compromise. Provided they already own an iPad Pro.
Duet first revealed its Duet Display technology almost two years ago which turned any iOS device, be it an iPhone or, better yet, an iPad, into a second screen for a Mac and later on a Windows PC as well. In addition to mirroring or extending the display, Duet also allowed for touch input to be relayed from iPad to computer. When the iPad Pro and its Apple Pencil came out, it was begging for a new Duet that took advantage of the stylus' capabilities, which is exactly what Duet Pro offers.
What sets Duet Pro apart from the regular Duet or any screen mirroring solution is that it supports the Apple Pencil's pressure sensitivity and tilt sensor. In short, the same precision and accuracy you experience on the iPad Pro is available on macOS and Windows as well. It even features hovering and palm rejection. Wacom users will truly feel at home.
That said, there is a literal price to pay, naturally. The Duet Display app remains its $9.99 self and is free to use with a Mac or PC. However, to get the Apple Pencil support, you will need to sign up for Duet Pro, which costs only $20 a year, after a one-month free trial. Of course, Duet Pro works only with an iPad Pro and Apple Pencil, but the desktop software does work with any Mac running OS X 10.9 (Mavericks) or PC with Windows 8.1 or later.