Duct tape Princess Leia costume is cosplay on the cheap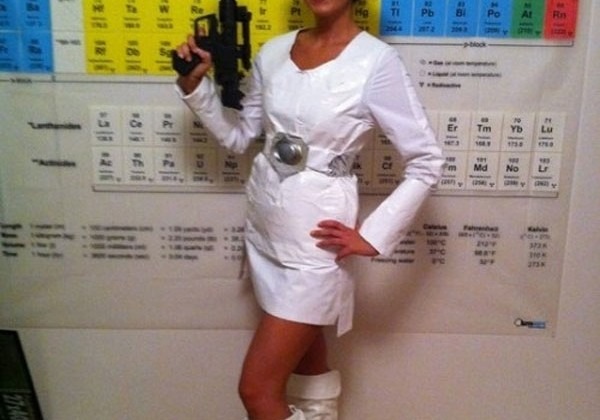 Lindsay Boo Barrasse may well be the ideal geek girlfriend me thinks. She's hot and she took it upon herself to construct a Princess Leia costume. Why did she make the costume you ask? Does it really matter? She's hot and dressed like Princess Leia. Granted I would have been more impressed had she created the gold bikini Jaba made Leia wear.
Still, Lindsay created a very cool costume and it is made out of duct tape. I assume the tall boots she already owned, they don't appear to be cobbled together from tape. The trademark Princess Leia hair donuts are actual rolls of black duct tape on a headband of some sort.
Lindsay topped the costume off with a toy laser gun and went out on the town. Check out all the photos to see the costume for yourself. If anyone knows Lindsay, ask her to get some gold duct tape and ping us with the follow-up Jaba costume.
[via Buzzfeed]