DuckDuckGo Search and Stories app arrives for Android and iOS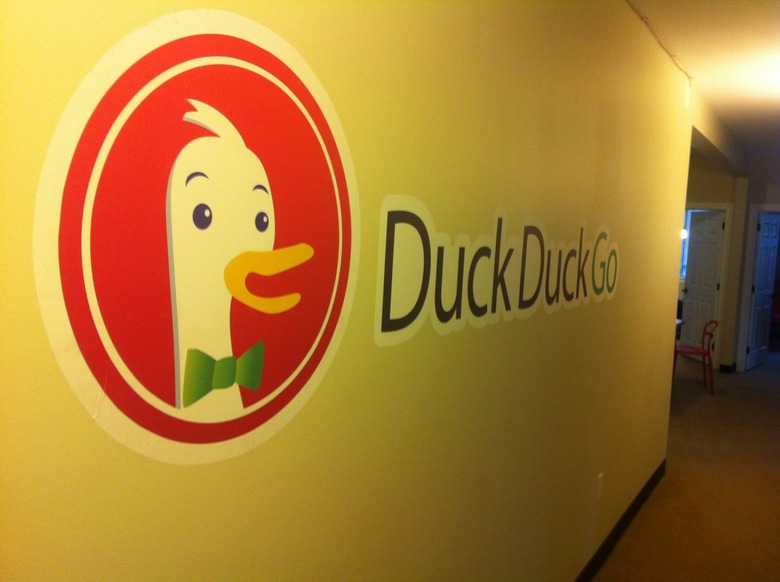 DuckDuckGo is known for being the search engine that will allow you to search anonymously. More specifically, DuckDuckGo does not track your searches and they offer search results in a clean and clutter free way. Not to mention, they offer quite a few other perks such as calculations and conversions. But for today it looks like there is now a new mobile app available for Android and iOS users.
The app is called DuckDuckGo Search & Stories and the features are just what the name implies — you can search and also get stories. Both the Android and iOS apps are available for free and can be found in the respective app stores. The Search & Stories app promises goodies similar to the desktop version which includes anonymous searches presented in a clutter free format.
The DuckDuckGo mobile apps are also being touted as being able to give answers. The DuckDuckGo folks have said the app is able to provide "tons of instant answers." With this users will be able to get answers from hundred of sources which will be made a bit simpler thanks to auto-complete for answers (instead of just for searches). The app will also allow the user to search countless other sites using !bang commands.
Looking forward there was also some talk of having the mobile apps support anonymous browsing using Tor. For now though, that remains a feature that is not yet available. Sticking with the current release and we also have the Stories side. These are promised to be stories that you will love and will be a collection of the "most shared stories from hand-crafted sources."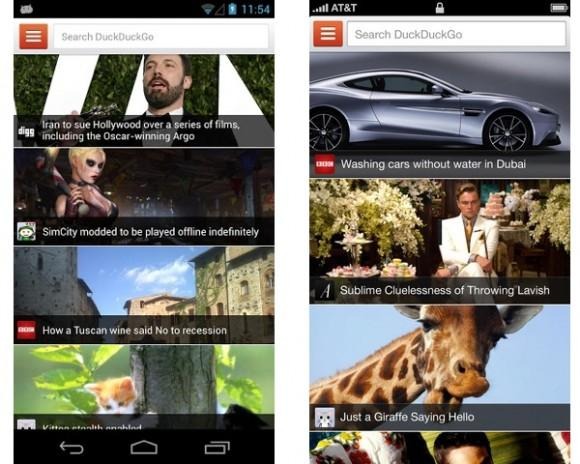 Basically, DuckDuckGo Stories will present the user with stories that have some social value. The stories presented will be items that have been heavily emailed or received lots of upvotes. They will also not contain any graphic content or "depressing news." And finally, for those worried about seeing lots of duplicates through the day — worry not as it was said there will not be any repeat topics.
VIA: Venture Beat
SOURCE: Google Play Store, iOS App Store