Dubai plans world's biggest vertical farm with 130,000sqft facility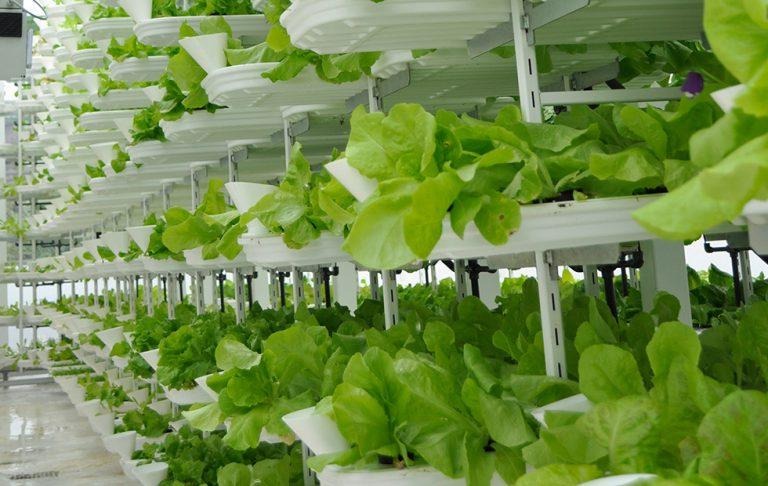 Dubai plans to build the world's largest vertical farm, a growing method that reduces water usage, among other things. These vertical farms have cropped up in various cities, primarily in repurposed old warehouses and industrial buildings, enabling communities to grow their own local produce. Soon, Dubai will be home to a 130,000sqft facility that grows thousands of pounds of leafy goods.
Construction on the facility will begin this November with an anticipated cost of $40 million. The work is being performed as a joint venture between Emirates Flight Catering and Crop One, the two of which anticipate their vertical farm using 99-percent less water than a similar outdoor fields. Assuming the facility hits its target, it is estimated to produce up to 6,000 pounds of leafy green crops every day.
Emirates Flight Catering has an obvious interest in the facility — it produces nearly a quarter-million meals daily out of Dubai International Airport. Some of the vertical farm's food — though not all of it — will be used in these catered meals, including in-flight dishes and meals served by the airport's restaurants. The companies expect that to start in late 2019, according to CNN.
Vertical farms hold a lot of appeal — they're relatively energy-friendly thanks to the use of LED lights and renewable power sources, they use very little water compared to outdoor farms, and they can produce crops all year rather than only during growing seasons. As well, these farms grow crops vertically rather than horizontally, enabling them to be utilized in areas that have relatively small patches of available space.
According to Crop One, the company will be using both utility power and renewable power, meaning not all of the energy is coming from wind and solar systems. However, such a facility will pave the way for local food production and establish a facility that will, hopefully, enjoy more efficient lighting technologies in coming years.
SOURCE: CNN
Image via Valcenteu