Dubai is getting miniature self-driving police cars later this year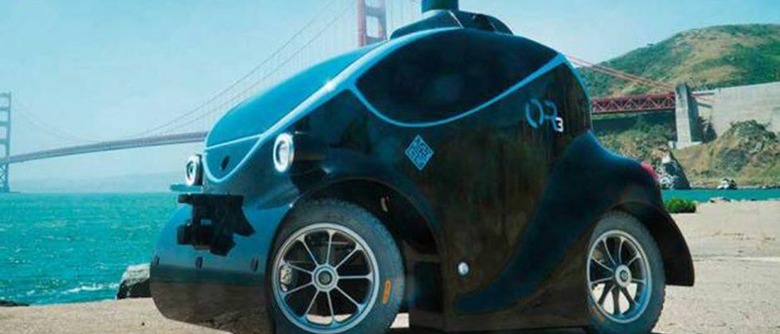 Dubai is upgrading its police force with a bit of machine intelligence, announcing plans to deploy robotic, self-driving patrol cars later on this year. Assuming the police department follows through with the plans, this will mark the first time a city has utilized autonomous vehicles as part of its daily patrols, a reality that won't rest easy with everyone. The vehicles are described as being miniature in size.
These mini police cars feature software and hardware that enable them to scan for 'undesirables' and known criminals, according to Gulf News. The vehicles are able to spot people breaking the law or, more vaguely, those who are suspected of breaking the law, though details on that aren't forthcoming. The autonomous patrol cars are said to be capable of hunting for any suspicious activity while driving around crowds of people.
The goal is to increase security in the city while freeing police officers for other tasks. A drone embedded within the vehicle can be deployed if necessary; it is linked with the city police's command room and can be monitored by officials. It isn't clear whether officers can manually use the drones to monitor regions remotely or if the drones are autonomous, reporting in only during times of interest.
The robotic vehicles are called O-R3 by creator OTSAW, which is based out of Singapore. The vehicles were created specifically for the purpose of serving on police forces for large cities, per the manufacturer's website, being explicitly marketed as surveillance devices. In addition to discovering crime, the robots are intended to serve as a deterrent.
While the benefits of such a vehicle are apparent — it reduces the necessity of actual man-power, making officers available to take calls — such technology isn't without ample critics. Many individuals cite such technology as being too invasive and a challenge to privacy, subjecting individuals to cameras and 24/7 monitoring, the data from which can then live on for long periods of time on law enforcement servers.
SOURCE: Gulf News