Dubai adds Ferrari FF to police fleet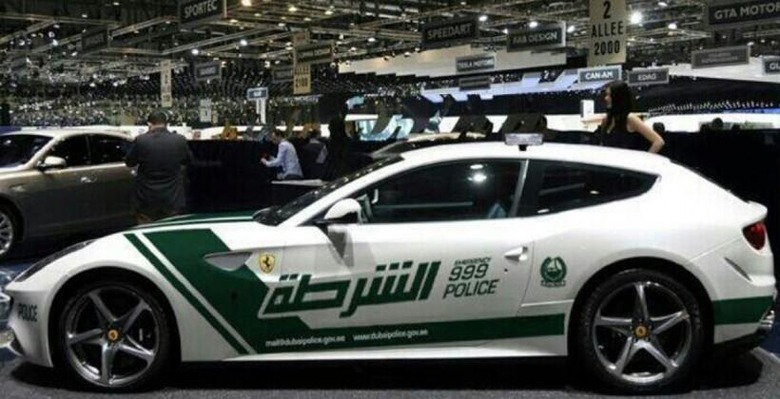 Just days after adding a Lamborghini Aventador to their police car lineup, the city of Dubai has added yet another awesome sports car to its fleet of police vehicles. On top of the Aventador, the Ferrari FF is being added to the roster as well. While it's only a three-door shooting-brake, it can still haul up to two bad guys off to jail.
While the Ferrari FF may not look all that sleek and exotic (it looks like a BMW M Coupe for crying out loud), it still packs in that luxurious sports car feel, and they sell for around $300,000 a piece. It squeezes in a 6.3-liter V12 engine which produces 650 HP. It's the largest capacity production engine that Ferrari has ever produced.
Lt. Gen. Dahi Khalfan Tamim, who is the Dubai Police Chief, said that Dubai is a unique city, and because of that, everything in the city should be unique. Apparently, that was reason enough for Dubai to add a Ferrari to their police force. Tamim wanted to confirm that Dubai is magnificent and extravagant in all the services it provides.
Of course, we can't blame them for wanting to spice up their police force in order to be unique. Dubai is a pretty unique city where the buildings practically scream "money" at you while you're driving down the road. Long story short: Don't expect to outrun the Dubai Police in whatever piece of crap you'll be driving at the time.
[via Gulf News]