Dual-Screen YotaPhone 3 Announced In China For 2017 Release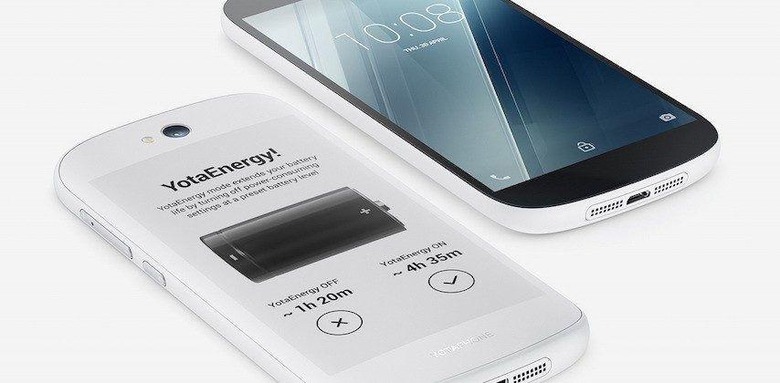 You may remember back to 2015 when you heard about an odd device called the YotaPhone 2 featuring not one but two full-size screens, with the rear being an E-ink display. Well, the Russian company behind the phone, Yota Devices, has announced it's making a successor called the — wait for it — YotaPhone 3. Unfortunately, this announcement, made at a conference in China this week, was very slim on details.
Like the YotaPhone 2 (pictured here), the third generation model will still feature two screens: an AMOLED display on one side, and an E-ink touchscreen display on the other. The YotaPhone 3 was said to be released in Russia and China sometime this fall with storage options of 64GB and 128GB, and prices of $350 and $450, respectively.
That was about it, sadly, although it's probably a safe bet the device will continue to run Android, presumably shipping with Nougat installed. But the biggest question we're left with is if the YotaPhone 3 will actually make it to the US this time. The YotaPhone 2 was said to be coming stateside in the second half of 2015, but it was called off shortly after a crowdfunding campaign was launched to help cover the costs.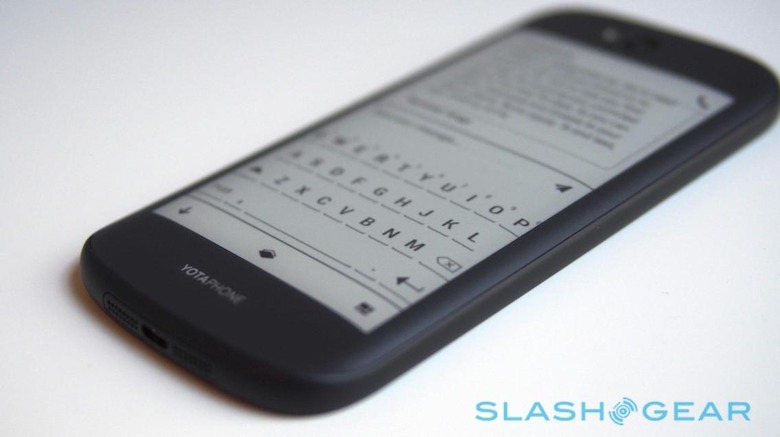 As far as hardware goes, the YotaPhone 2 was strictly a mid-range device by 2015's standards. It shipped with a quad-core Snapdragon 801 processor, 2GB of RAM, 32GB of storage, an 8MP rear camera, and a Full HD AMOLED display that measured 5 inches. The real draw to the device, however, was the 4.7-inch E-ink screen, which was designed to save battery life while displaying text, core information like battery life, and simplified widgets.
Yota Devices says it will be revealing more information about the YotaPhone 3 later this summer, hopefully with details on a US model.
SOURCE Liliputing