YotaPhone 2 for US cancelled over 'unforeseen' delays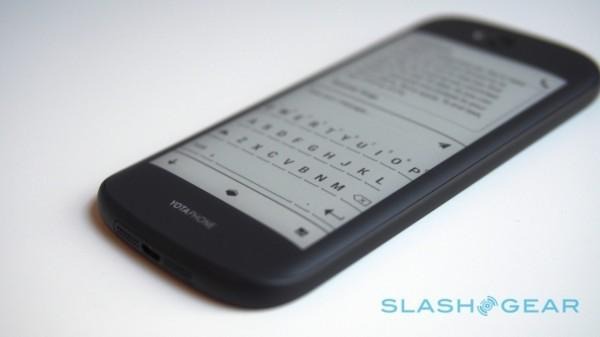 The YotaPhone 2, a Russian-made smartphone with an LCD front and an e-ink back, launched for US buyers via the crowdfunding website Indiegogo. That crowdfunding campaign proved successful, and by all accounts the oddball two-faced smartphone would eventually be making its way into backers' hands. Only, it won't be, at least not in the way backers expected. The company started sending emails to Indiegogo backers today advising them that the planned US release has been cancelled. The reasons, say the company, are "unforeseen delays."
The unforeseen delays include the production and delivery of the YotaPhone 2 designed for North America. The email says, in part, that "the logistics were insurmountable and the device would simply arrive too late." The company points toward its manufacturer as the reason for the production and delivery troubles.
If the company were to proceed with the later delivery, it would end up conflicting with the company's 2016 plans, and North American customers would end up waiting a long while — so long that buyers in other countries would already be receiving models newer than the YotaPhone 2. As such, backers are left with two disappointing options.
They can request a refund — how that will be done isn't clear. Or they can instead receive an international version of the YotaPhone 2, though it will only work with HSPA+ on AT&T and T-Mobile networks. This means you'll be stuck with 3G, as 4G LTE won't work. The Indiegogo campaign just ended earlier this week.
SOURCE: The Verge