DS Paddle Controller for perfect Arkanoid gameplay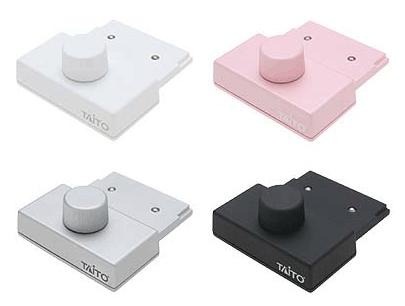 If you're a sucker for some classic Breakout action then Arkanoid on the Gameboy DS has probably been near the top of your must-buy list this month.  If you've got it, you may be pretty pleased with your current high-score; however, how well do you think you could do with a proper paddle controller?  Taito have made a limited number of the plug-in accessories, perfect for flinging around a bouncing ball.
Available in white, black, pink and silver, the paddle controller isn't officially available in the US and so you'll have to head over to an importer such as National Console Support if you're tempted.  It'll also work with Space Invaders Extreme.
Stocks are limited and apparently the manufacturer doesn't plan on making any more, so if you're interested it's worth buying sooner rather than later.  You can't argue too much with the price, either; $26.90 each.