Drug-sniffing car can find your drugs...even if you're hundreds of feet away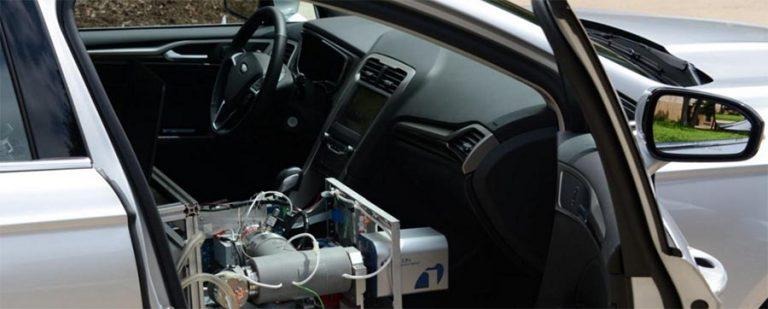 Drug-sniffing dogs are notoriously unreliable, but what about drug-sniffing cars? University of North Texas chemistry professor Dr. Guido Verbeck has created what is said to be the first-ever 'drug-sniffing' car, and it's able to locate illicit drugs with surprising accuracy...even if they're located hundreds of feet away, depending on the quantity and substance. In one case, the car sniffed out a fake meth lab down to a 15-foot accuracy from a quarter of a mile away.
The modified 2015 Ford Fusion Energy hybrid — it's silver in color, if you're feeling particularly paranoid — is equipped with an advanced mass spectrometer, the same technology used to detect certain chemicals on highways to monitor pollution levels (among many other things). The technology is able to pick up 'scents' of certain drugs that are being manufactured, including particularly troublesome ones like methamphetamine and fentanyl.
Showing its efficacy, Dr. Verbeck set up a faux meth lab that let out fumes through air vents. The car detected fumes from that house when it was a quarter-mile away, and was able to pick out the general location — within a 15ft radius — and highlight it on a map for the driver to see. The detection and location process is said to only take minutes, and to have a mere 4-percent error rate when finding the source.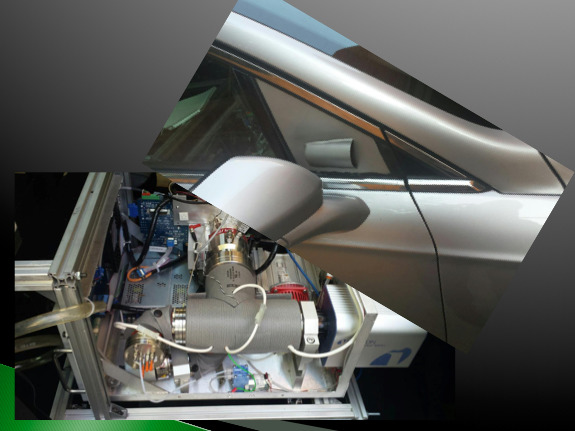 The car, it seems, would be best used as a way to find large drug manufacturing processes rather than hunting down the wayward stoner, should it ever go into public use. That doesn't mean it isn't capable of hunting down smaller prey, though — it could easily find something as small as a single lit joint, according to Verbeck.
According to Verbeck, he has already received calls from both federal agencies and local law enforcement about possibly acquiring the new tool...which would cost a department between $80k – $100,000 USD for a commercial model. In a statement to Vice, a DEA spokesperson said, "A device like [the car] would be great. Could we conceivably be interested in this? Absolutely. Do we have something like this? No."
Of course, as it stands, the car would represent yet another legal battle over whether such technologies are constitutional. Until such a time that this technology, and other drug-sniffing ones like them, are ruled unconstitutional, it is entirely likely law enforcement will use them to make drug busts as often as possible.
VIA: Vice News