'Dropcam killer' Simplicam now has facial recognition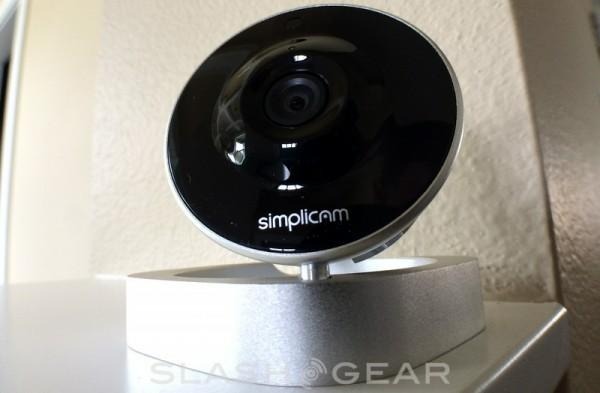 Simplicam, a rising force in the home security field, is introducing a very special feature at CES this week. Facial recognition is coming to Simplicam via a software update, meaning all existing and new users will have the feature available straight away. Still in beta, facial recognition also works closely with Simplicam's existing software, making for a truer home security experience for all. Later this month, Simplicam will also roll out detection zones, allowing users to geofence their home security like never before.
Facial recognition can store up to ten individuals, getting smarter each time they're found on-screen. After a "sitting", where a face is digitally scanned using Simplicam, the detection software takes over. Through a bit of time and user feedback, Simplicam learns to identify users through more angles and in different situations.
With that, you can also choose to delete footage of certain users. Simplicam can record any sensor trips, but if a particular person is recognized (kids coming home from school, for instance) the footage can be automatically deleted.
The addition of facial recognition takes Simplicam a step further. Not only will Simplicam be able to know a face is on-screen, it can tell who that person is, and perform a set of macro actions in response (automatic deletion, notifying you if someone came home, etc.).
The technically-beta facial recognition (we've been testing it out, and it's marvelous) feature is rolling out now, and existing users simply need to update their app to take advantage. Facial recognition comes with any cloud storage plan via Simplicam, which start at 49.99/month.
Simpliam is available now via Amazon or the Simplicam website, and retails for $149.99.