Dropbox Professional plan arrives: Smart Sync, Showcase, and extra sharing tools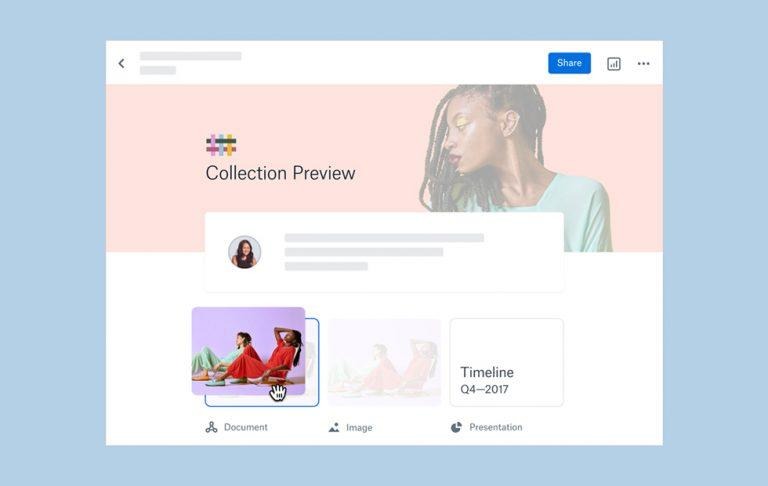 Dropbox has announced the arrival of a new plan called Professional, a solution the company explains was designed specifically for independent workers. With Dropbox Professional, users are given access to both Dropbox Showcase and Dropbox Smart Sync, ultimately enjoying a single destination where they can store their content, track it, and share it with other people.
As its name suggests, Dropbox Showcase is a single destination where professionals can showcase their work via a simple online portfolio of sorts. While the Internet has no shortage of these kinds of websites, Showcase is a good option for existing Dropbox users or those who are willing to use the service's various benefits.
There's a big feature with Showcase versus most competing products, though, in that the tool offers a way to track how visitors interact with the content. Showcase supports customized layouts, captions, text content, photos, your own custom logo, adding a greeting message, and more.
Joining that is Dropbox's Smart Sync, which is likewise made available to Professional plan subscribers. This marks the first time Smart Sync has been made available to individuals, the company explains. With it, users are able to choose to store the files from their computer only online, freeing up that hard drive space.
Though they're stored online only, the files still show up on the desktop, making it possible to browse through them and directly access them for editing or viewing on the computer. Because professional users likely have a lot of files, the Professional plan also includes a full terabyte of storage space, as well as special sharing controls like creating a link that expires after a certain amount of time and password-protecting shares. There's a detailed viewer history so that you can see who has looked at a particular file, and there's also priority chat support when needed.
Users are given two payment options for Dropbox Professional: monthly at $19.99/month or annually at $199/year, which works out to a decent discount versus paying on a monthly basis.
SOURCE: Dropbox