Dropbox Paper launched as set of collaborative tools for teams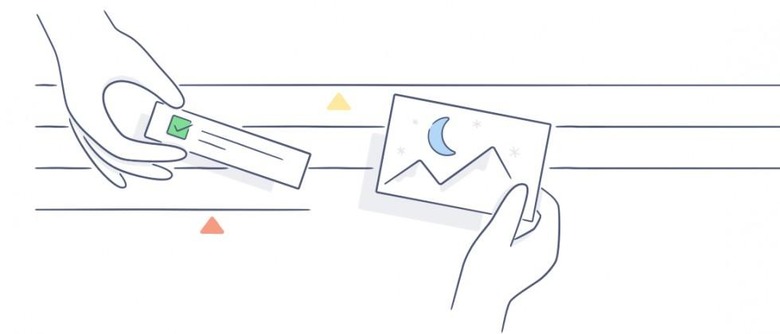 This week the folks at Dropbox have turned the switch on for Paper, the final name for the until-now-beta release of "Notes." What was Notes now becomes officially "Paper", and the invites are beginning to be sent. Paper is a set of collaborative tools for teams that work on the internet and off – and though there'll be software for smart devices in the future, Paper will launch first as a web app only. Paper looks sort of like a blog – a very simple layout with the ability to display files that you upload, shared with people you allow to see it.
Inside Paper you'll find a list of "Docs", a set of Folders, and a list of people you are Following. You can set a list of Favorites to mark which files or folders or people you visit most often, and you'll have your own profile just as you would with any other social networking sort of site.
Don't mistake Paper for a social network, however, as it's not meant (on the surface) to be anything like services like Tumblr or Twitter. It's a slightly more private affair.
Inside Docs, users will find several tabs. Recently edited documents, a tab for documents the user has created, documents shared with the user, and a Deleted tab. Just like Gmail, items you delete aren't really deleted until you really, really want to delete them entirely.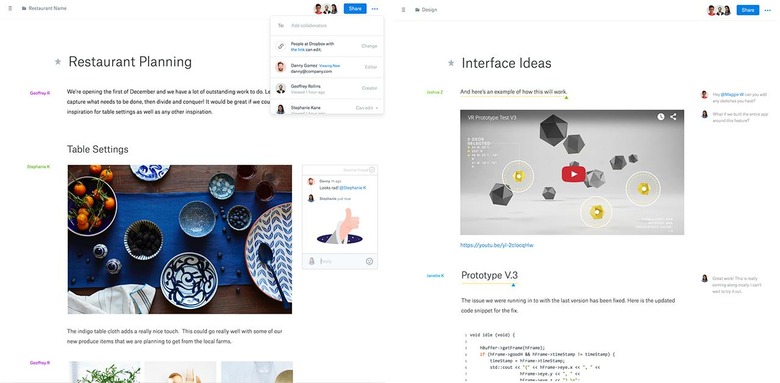 Inside a Doc you'll find text. You can edit the text, you can make the text bold or italic. That's about it – for now. You can insert documents like photos or videos, and you can download documents. Much like the standard Dropbox system.
Dropbox has a landing page for Paper at paper.dropbox.com where users can sign up for the waitlist to get to use a new Beta for the program. According to Wired, "Paper is expanding today from a few thousand people to a few thousand teams, but won't be widely available for a while."