Dropbox Mailbox for Android and desktop revealed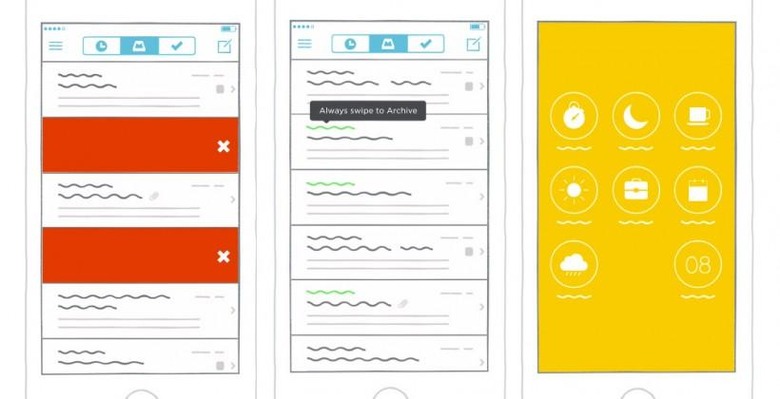 Dropbox has announced Mailbox for Android and desktop, bringing its email client over from iOS, in addition to revealing Microsoft Office integration with Project Harmony. The new Mailbox app – which will be released for Android as a free app later today, though is not quite ready for desktop use – will also introduce some new features, such as synchronization across devices thanks to now requiring a Dropbox account to log in.
Other new features include an intelligent Auto-Swipe tool, which tracks which people you regularly archive messages from, and then automates the process in future.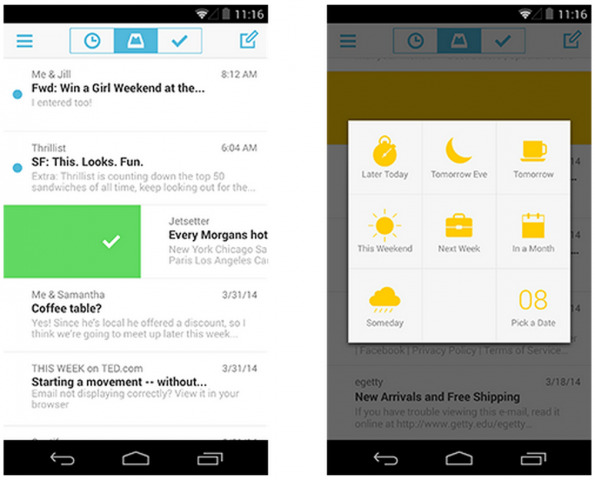 Dropbox acquired Mailbox back in March 2013, when at the time it was an iPhone and iPad exclusive. The app promised a more streamlined, simplistic way to triage messages, and proved so popular initially that Mailbox had to limit how many people could create accounts and use it.
Update: Mailbox for Android is now available from Google Play.
As for the desktop version, that's not quite ready for release Dropbox admitted, though has been briefly demonstrated all the same. Gestures will be supported on a laptop trackpad, if present, and take advantage of the single login through a Dropbox account so that settings are the same across all platforms.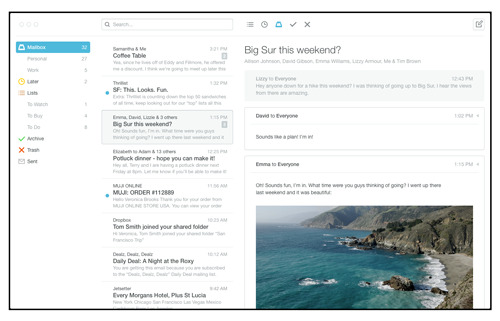 Project Harmony, meanwhile, will add a chat window to Office apps like Word, in which collaborators can discuss what changes they're making to files. There'll also be visibility on who is accessing which document, and synchronization so that everybody has the latest version.
The new Dropbox for Business is available from today, while Project Harmony will be added later this year. [Updated to clarify Dropbox for Business feature timing]