Dropbox for iOS adds commenting, Office doc creation coming soon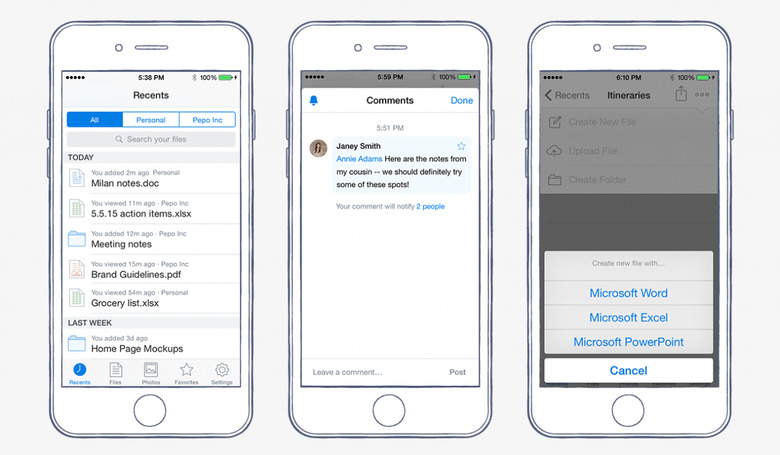 Dropbox has undergone a series of changes recently, adding support for commenting and better inner office communication. Much of those changes have come to the desktop, but Dropbox hasn't forgotten mobile users. A new update for their iOS app will help you get in and out of the app faster, and even has better support for starting or editing documents. Create a new file, and you'll soon have the option to make it a native Office document, and enjoy the same features you have via the desktop like @mentions.
When you log-in to the app, you'll immediately see that Dropbox has ditched the file list in favor of a new 'recents' tab, which shows you al the files you've accessed lately. That should help you file things as needed but still have quick access to them on the go (handy and a clever way to reduce data consumption).
Commenting is also making its way to mobile with this update. Along with the aforementioned @mentions,  you'll have full access to the ongoing conversation, just as you would on the desktop.
Document creation is also getting better support. Creating a new Word, Excel, or Powerpoint document is now possible in the Dropbox iOS client. You can also save it to any folder you like, and that document will show up in your recents tab. Dropbox says this feature is coming in a few weeks, so sit tight.
Source: Dropbox