Dropbox 'commenting' feature now available to all users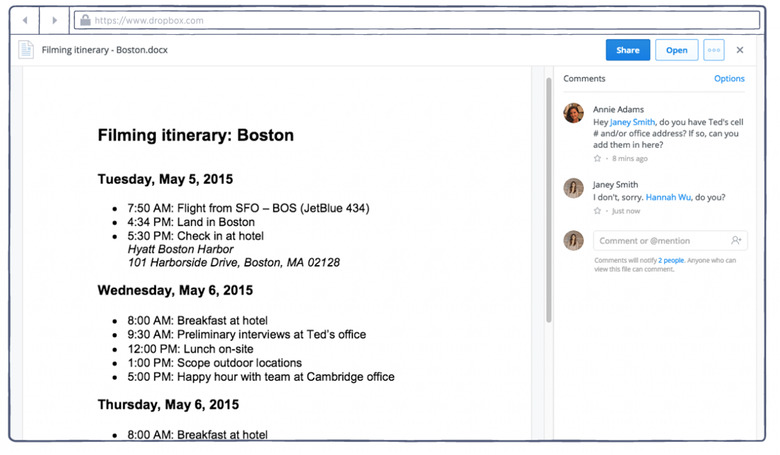 If you use Dropbox to collaborate a workflow, you've probably been left scratching your head now and then. What is your colleague event talking about? Is this the right document for the project they were discussing in the meeting? Typically, that left you firing off emails or tracking them down via chat or stalking their cubicle. Now, you won't have to be that person. Dropbox is opening up commenting within documents for all, which lets you discuss what's going on with a particular document or project, all without ever leaving Dropbox.
On the side panel of a stored document, a chat window will appear. You can @-mention people who you might need the attention of, which can even be viewed by those who aren't Dropbox users (communication will require a Dropbox account, but @-mentions can be made to any email account).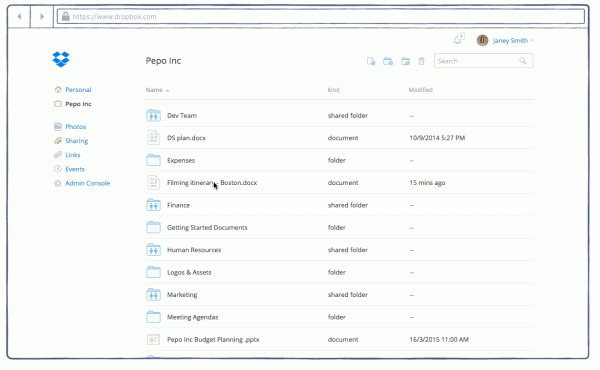 If you don't want to hear from people, you can also turn the chat feature off. Should you want instant notifications when someone @-mentions you or comments on the file at all, Dropbox will gladly send an email your way.
This feature was open for 'Dropbox for Business' early access users. Dropbox is making it available to all users today on the web, and promise we'll see it for mobile soon enough.
If you're itchy to give it a go, head over to Dropbox and find your way to any file. On the right you should see the chat pane ready to go.