Dropbox boosts productivity with new Google Docs integration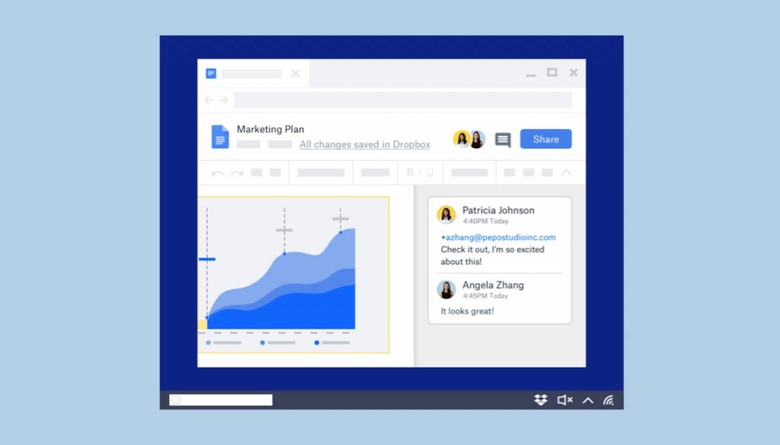 Dropbox is making it easier for its users to work in the cloud by integrating Google's office web apps with its cloud service. Under the new support, users who are signed into a Google G Suite account can directly access Google Docs, Slides, and Sheets within Dropbox, enabling them to save content, search files, manage access, and more.
Dropbox announced the integration today, pointing out that many professionals utilize these cloud-based office apps as vital tools. Of course, Google's users probably take advantage of the company's own cloud service, but Dropbox remains popular at many companies, meaning some users may have no choice but to use it.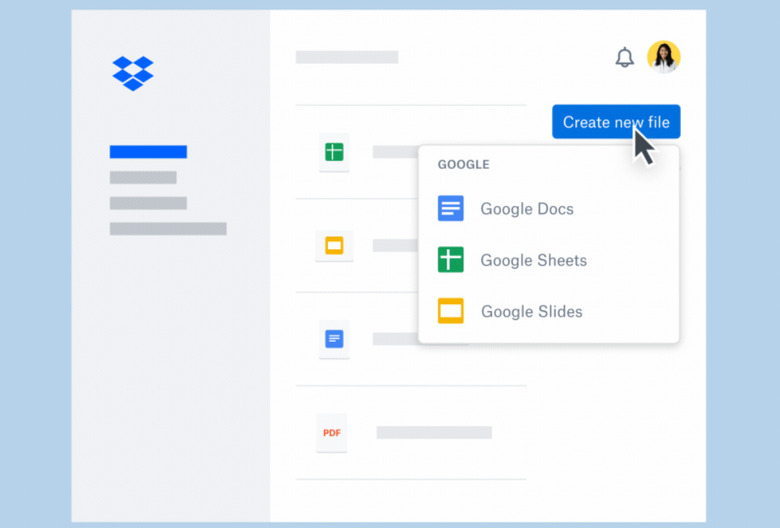 Assuming you are signed into both Google and Dropbox accounts, you can now directly access Docs, Slides, and Sheets within the Dropbox app. Content created or accessed with these apps can be directly saved to a Dropbox folder alongside existing files. Dropbox users will see Google office content when they search the files on their account.
As well, users can open an existing Dropbox file using one of the Google apps, edit it directly in Dropbox, then save the updates to the file without leaving the service. Individual files can be shared with others, and users have the option of managing who gets to access the content.
Dropbox will issue its users notifications when a comment is left on a Google Docs, Sheets, or Slides file stored in the account. The integration is arriving first for Dropbox Business users with English-language support. During the open beta, users will need to opt-in to the feature here.