Dropbox, Adobe Team Up To Make Short Work Of PDFs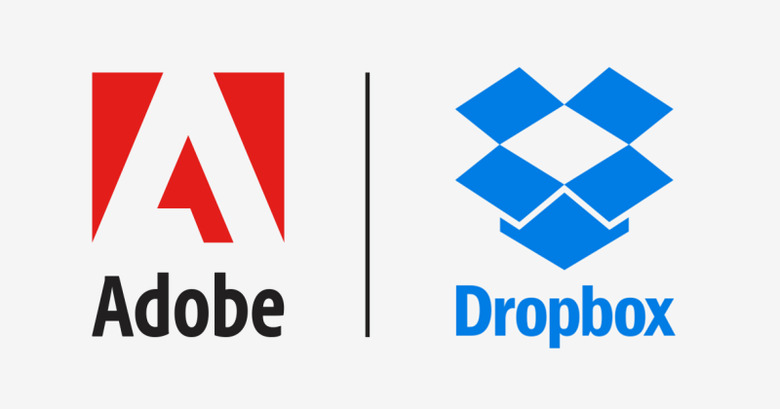 Although not directly trying to do so, Dropbox is slowly turning into quite a decent cloud-based productivity suite. Last year, it partnered with Microsoft to supercharge opening and editing office documents even from mobile devices. Now it's doing the same thing for PDFs through a friendship with Adobe. Now Adobe users on desktops and iOS devices can not only quickly get access to documents stored on Dropbox but, in the case of mobile, can edit them on the go, without having to download and then reupload the file.
Once upon a time, documents, especially office documents, new only one format: Microsoft Word's .doc, now .docx. Today, however, PDFs have a lion's share of documents that are being passed around between computers and through the cloud. And given Dropbox's domain, it isn't surprising to learn that the cloud service plays home to a vast number of PDFs online. Thinking of ways to make it easier to work with PDFs without having to leave the comfy confines of Dropbox, the company went straight to the horse's mouth, so to speak.
Dropbox now features integration with Adobe products, both on the desktop and on mobile. On the desktop, the latest versions of Adobe Acrobat and Acrobat Reader will allow you to sign in with your Dropbox account. Once authorized, users will be able to navigate to and open PDFs stored in Dropbox directly from within the Adobe programs. On iOS, you get the same benefit from the connection between Dropbox and the Acrobat Reader mobile app.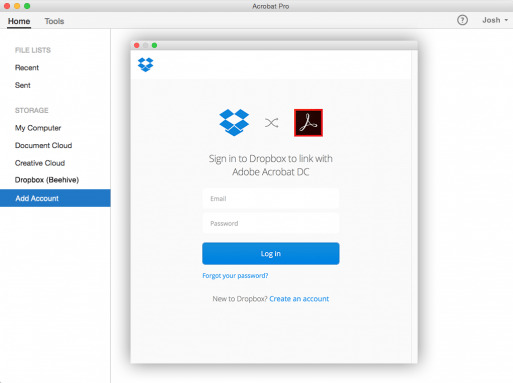 In practice, this means that users will no longer have to break the flow of their work just so that they can download a PDF from Dropbox, open it in an Adobe app, make some annotations or comments, and then re-upload the file. Not only can they view the PDF from within Adobe's apps but they can also edit them and the changes are automatically synced in Dropbox just like any other file.
This Dropbox Adobe integration is now available on desktops via the latest versions of the Acrobat software. It will then land on iOS soon. Android users, unfortunately, will have to wait next year to get this feature.
SOURCE: Dropbox