Dropbox has announced that under its partnership with Microsoft, it has added a pair of new integrations with Office Online and Outlook.com, expanding both services' usefulness for subscribers. Subscribers can now co-edit files — that is, make changes to the same file at the same time, and see what the other is doing in real time. In addition, Outlook.com users can send documents directly to Dropbox.
The co-editing feature is the most notable of the two new integrations, at least for those who commonly have shared documents that more than one person is working on. In Dropbox, users can edit documents at the same time using Office Online, cutting down on the amount of time it takes to finish a project.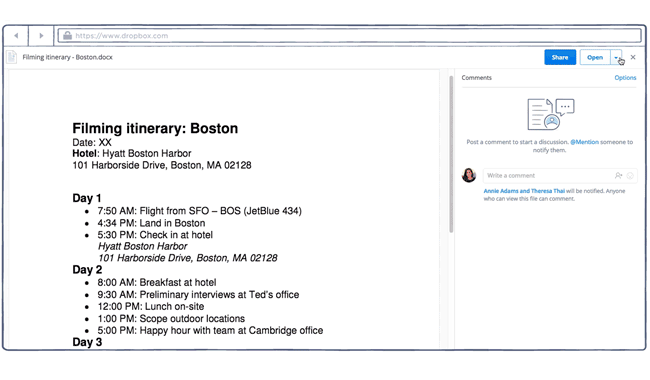 To co-edit, users need to open a compatible file with Office Online through Dropbox.com — after doing that, users can get to work, and as shown in the GIF above, will see flags showing who else is working and what they are doing. Commenting is available for chatting with others, and changes are saved automatically in Dropbox. If one person closes the document, their work will remain and others can continue editing.
In addition, Outlook.com users will soon have the ability to select and send files straight to Dropbox, no toggling needed. Dropbox is light on details about this feature, however, and it isn't clear when it will be available to users.
SOURCE: Dropbox Blog