Dropbox adds automatic image upload with latest update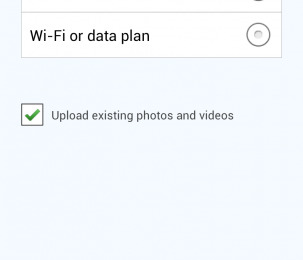 If you are a Dropbox user, the Android app has a new feature that I think you'll like. The new feature gives you the ability to automatically sync photos you take with your smartphone to the Dropbox storage account. The coolest part is unlike some other applications that offer this capability; Dropbox allows you to upload any size photos.
That means if your camera can shoot eight megapixel still shots, you don't have to wait for them to be resized before you can upload. You keep all that resolution, which is a big deal if you might want to print the photo later. The app also has a setting to let you choose if you want upload photos when using either your data plan or Wi-Fi and another setting for using Wi-Fi only.
Dropbox now also offers the ability for you to upload photos from your Windows computer each time you insert a memory card or flash drive. This is a cool feature, but you can bet you'll use your 2 GB of storage space quickly once you start uploading lots of video and photographs. Thankfully, users are getting a capacity bump from 2 GB to 5 GB that will start to accumulate as the automatic image upload is taken advantage of. Pretty nice isn't it?
[via Android Community]