Drone World DJI Phantom 3 Pro Executive Kit Review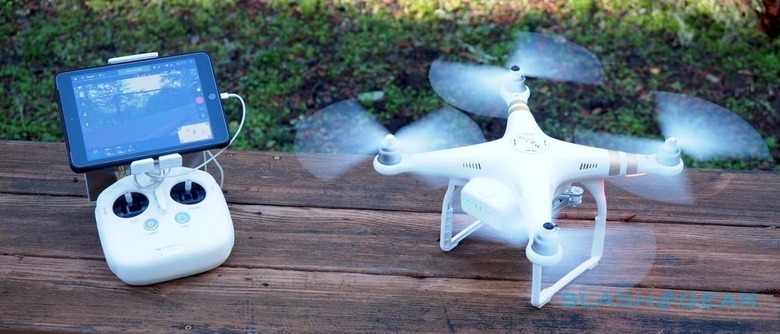 Consumer drones have exploded in the market, so much so that governments are scrambling to rein them in before they get out of hand. With an innumerable selection of drones in the market, ranging from minuscule to gigantic, it might be hard to choose which one to get, especially for this holiday season. But if you're looking for a professional drone that won't burn a hole in your pocket, you couldn't go wrong with DJI's Phantom 3 Pro. And with Drone World's Executive Kit bundle, you'll be getting more than just the basics but also a ton of extras that will turn the drone from Pro to Epic.
The DJI Phantom 3 Professional
DJI has about half a dozen drones on its shelves. The Phantom line is known for its beginner-friendly, easy to fly controls, and its affordable price tag. The Inspire series, on the other hand, is famous for its professional camera quality and improved aerial stabilization, but notorious for its cost. When DJI unveiled the Phantom 3 Professional, is perilously straddled the line that separates those two families, fusing the ease of use of a Phantom and the superiority of an Inspire, but at half the cost.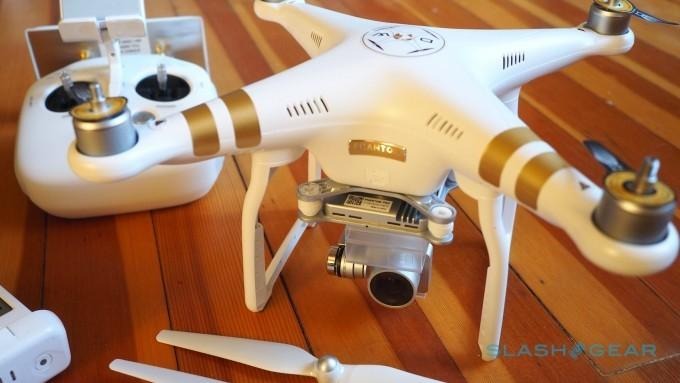 The drone itself takes its design cue from the rest of the Phantom family, with an all-white plastic body, four rotors, bottom-mounted camera, and four landing legs. Wing tip to wing tip, the Phantom 3 Pro measures 590 mm or roughly 23 in. It weighs 1.28 kg (2.8 lbs) with the battery and propellers attached. Not exactly lightweight but typical of professional camera drones.
The controller also follows the same white motif and exemplifies the Phantom line's marked ease of use. Two joysticks, one on each side, handle orientation, direction, and movement of the drone. Dedicated physical buttons are set aside for things like taking a still photo, starting and stopping video recording, and even flying back home using GPS. The controller also features a clip that can hold a smartphone or even a tablet as large as a full-sized iPad.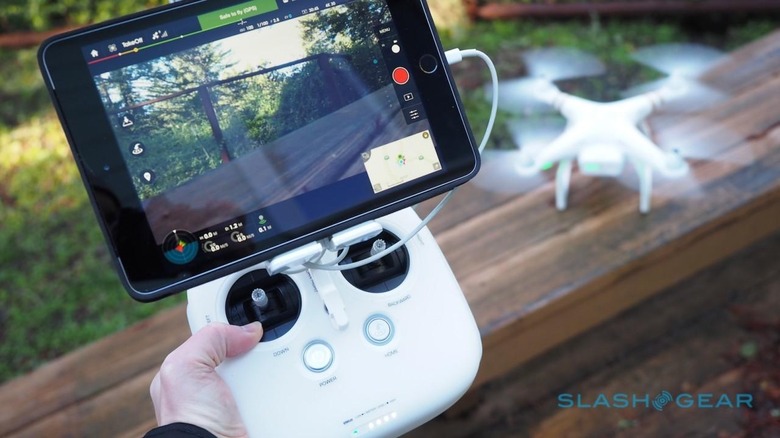 The Phantom 3 Pro is the child of two parents. While it resembles the Phantoms in design and user friendliness, it inherits from the Inspire its performance and abilities. The camera, for example, boasts of a 1/2.3-inch Sony Exmor sensor, practically the same type used on digital cameras, and is capable of recording video at 4K, which it writes directly to an SD card. It transmits video in 720p only, though the output that is displayed on the smartphone monitor or even streamed directly to YouTube is of superior quality than any previous Phantom feed. Aside from the usual gimbal and motion sensors for aerial stability, the Phantom 3 Pro also features an under belly sensor, just behind the camera, that DJI calls the Vision Positioning system. In essence, it helps the drone fly safely at lower altitudes, near ground level, without crashing.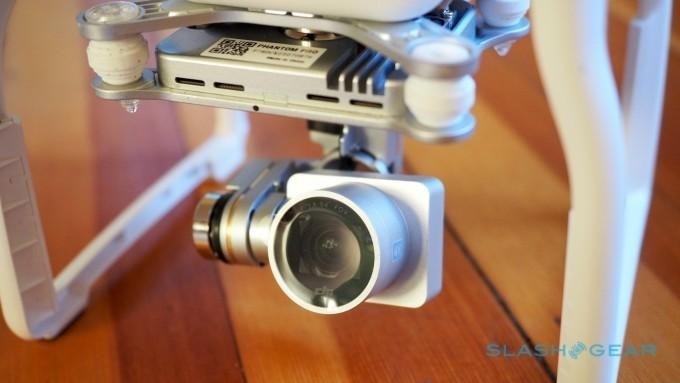 The combination of all these features results in a drone that is easy to learn and yet delivers excellent, stabilized footage, in 4K or lower, that could stand proud with DJI's own Inspire drone, but without being weighed down by price.
Drone World's Executive Kit: giving "Professional" some polish
No drone is perfect, at least not without bumping the price sky high, and the Phantom 3 Pro, despite all the things going for it, is no exception. That might be a tragedy in some aspect, but it also leaves room for third party accessories and tools to grow and flourish. There are literally dozens of add-ons and extras for the Phantom 3 out there that again, you have the problem of picking out the right ones. Luckily, Drone World has already done that for us with its Phantom 3 Executive Kit bundle.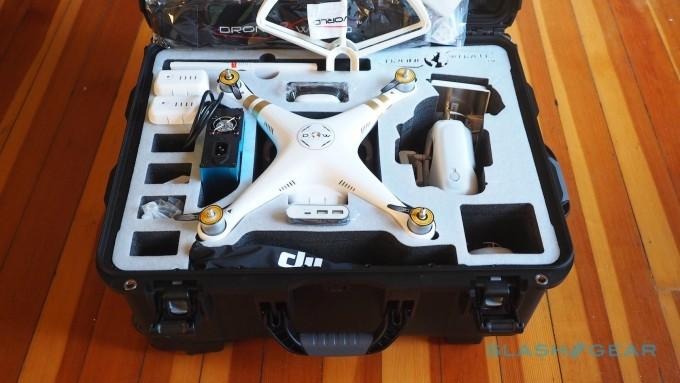 Extending your coverage with Remote Long Range System
One of the problems with many remote controlled drones is just how far you can send out your flying robot before your connection drops out. Although the Phantom 3 Pro out of the box boasts of a decent 5 km or 3.1 mile range, at least with line-of-sight and in FCC compliance mode, you can never really predict how far the action will take you. And sometimes, even when you're only just approaching those limits, the wireless connection between remote and drone starts to substantially degrade, leading to a loss in quality even before the loss in connection takes place.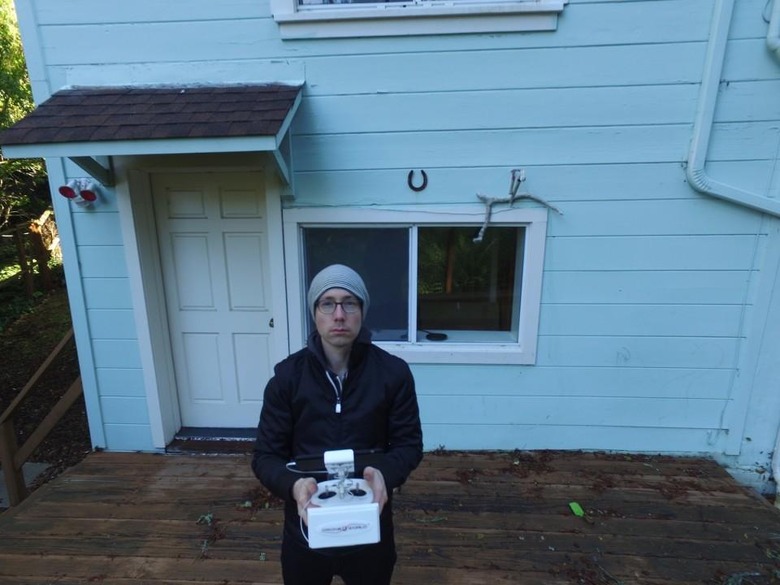 Drone World's Long Range System takes care of those problems. It nearly doubles the flying range of the Phantom 3 Pro to 5 miles, roughly 8 km. And the 180-degree panoramic panel antenna makes sure you don't lose signal, whatever the position, whatever the location. Since you're more than likely to be relying on the video feed for navigation at that point, thankfully the stronger connection delivers a better quality live video feed, too.
Extra Batteries, Charger
Perhaps the biggest complaint about most consumer drones, including the Phantom 3 Pro, is the barely-bearable battery life. DJI advertises a flying time of 23 minutes, but that's still dependent on how high or far you fly the drone, and how fast. While there's nothing that can be done to fix that – short of designing a new drone – Drone World offers a compromise.
The first is to throw in two additional Phantom 3 Pro batteries. That makes a total of three batteries right out of the kit box, which in turn means around 75 minutes of flight. Of course, that won't be 75 minutes of continuous, non-stop flying, but it sure beats the hell out of giving up and rushing to the nearest outlet.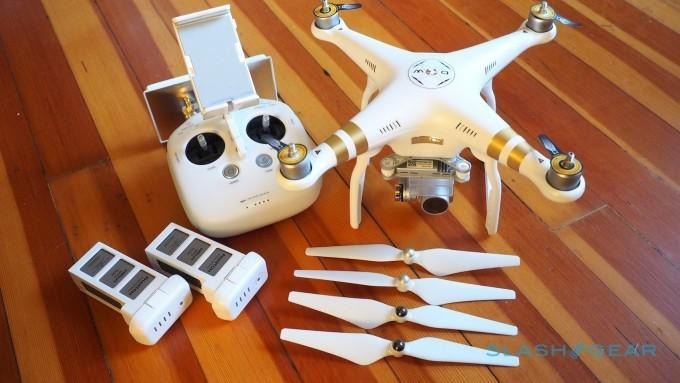 When the time does come for you to recharge the batteries, Drone World includes the THOR SuperCharging station. Not only does it charge your batteries four times faster, it can charge all three batteries at the same time. Meanwhile, you can still charge the controller at the same time as the batteries.
Props and Guards
A drone that cannot fly is, in essence, a dead drone. That is why the drone's propellers are just as critical as the camera it uses. While DJI has its own propellers, two sets of which ship with the Phantom 3 Professional normally, Drone World has its own improvements: the drone industry's first carbon fiber propellers. Carbon fiber is a material famous for its durability, but here it does more than that. It allows the drone to gain better thrust and speed, up to an additional 40 mph or even more.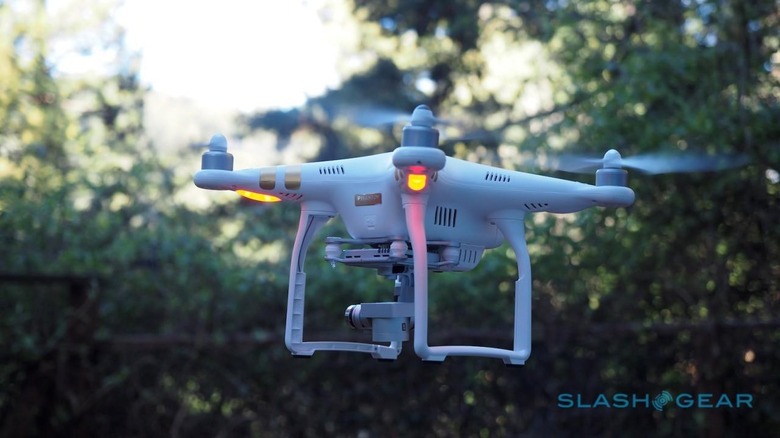 And to keep those propellers safe, in the event of bumps and crashes, accidental or otherwise, Drone World also includes quick release propeller guards for added peace of mind.
Santa's loot Bag
Of course, those are not the only things included in this kit, which is starting to look like Santa's bag. For example, you will also get adjustable ND and polarized lens filters and two high-speed microSD cards, 16 and 64 GB in capacity. There's also a variety of accessories, like a sunshade for your smartphone or tablet monitor, a remote lanyard as well as a remote collar for preventing shaking, a gimbal protector, a camera lens cap, and even a 7-inch metal iPhone cable for connecting to the controller.
Nanuk 950 Hard Case
With all these bits and pieces, it might be a stressful experience trying to figure out where to stash them all. By now, however, you might have figured out that Drone World, once again, is coming to the rescue. All of these, the drone, the controller, the batteries, propellers, and more, can fit inside the Nanuk 950 hard case, with custom cut-outs inside for the Phantom and all the accessories. Wheels on the bottom make it portable, and there's even a shoulder strap, though it's a fairly heavy rig all-in.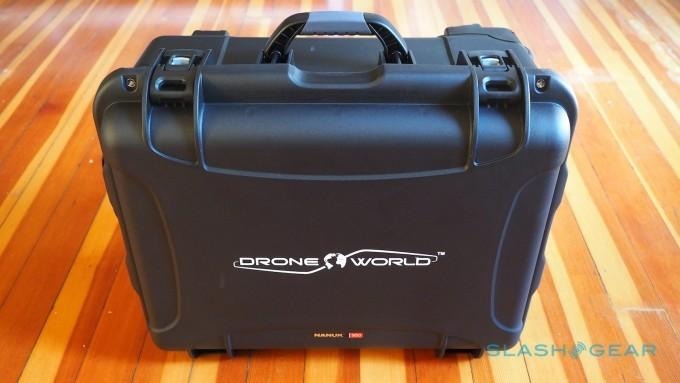 Right now, though, Drone World is including a backpack, in case you prefer to carry the Phantom 3 Pro and its buddies on your back instead. That should make paring down the kit to just the core essentials – and taking them with you – out in the field a little less bulky.
Wrap-up
At first glance, the $2,699 price tag on the Drone World Phantom 3 Executive Kit – which is already discounted from its regular $3,200 – might look a bit pricey. Take stock of what you're actually getting, though, and it starts to make a lot more sense.
The Phantom 3 Professional itself already costs $1,400, leaving you with about $1,300 left to spread around everything else. Two extra batteries will set you back $300, and carbon fiber propellers and prop guards would go for $50 altogether. The Thor Supercharger is around $100, while a Nanuk 950 hard case can be found for around $380. Let's not forget about the variety of accessories inside the kit, including lens filters that alone could set you back a couple hundred bucks in total.
By comparison, a professional drone like DJI's Inspire 1 starts at around $3,200, without extras, and you still get 4K video.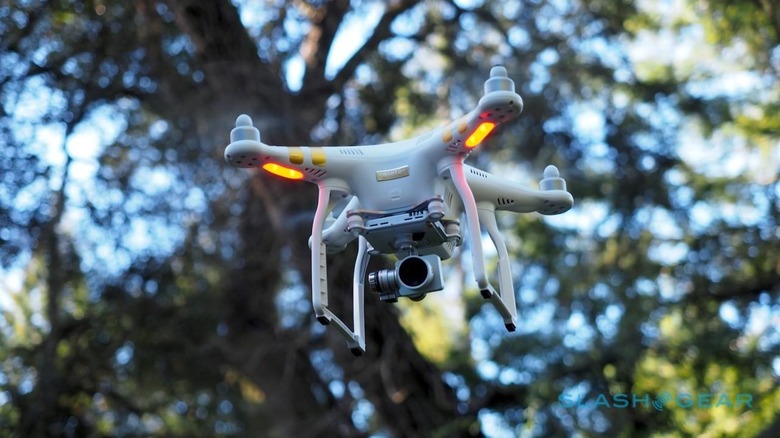 All in all, if you're looking into purchasing a drone with a professional quality camera without straining your budget, DJI's Phantom 3 Pro offers a sensible middle ground. And if you're looking into safeguarding that investment for the future and want to squeeze the most out of the drone, Drone World's Phantom 3 Executive Kit has you covered from the basics to the best extras; all you need add is a phone or tablet, and some piloting skills.
[gallerybanner p="419724"]