Droid X2 Unboxing and Hands-on [vs. Droid X]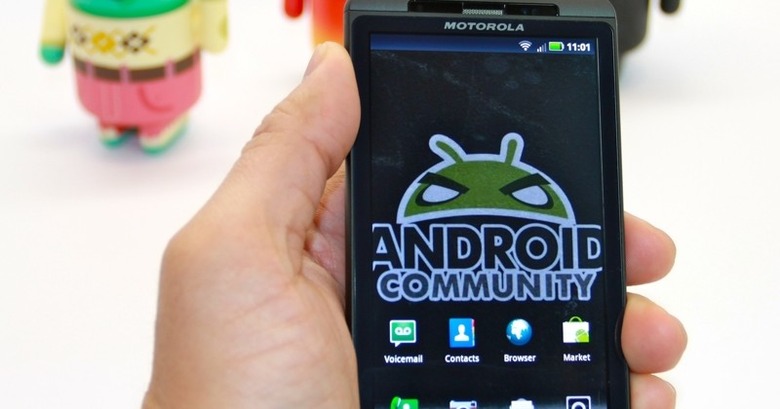 It must be the day for 4.3-inch qHD Android smartphones: first the HTC Sensation, and now Verizon's DROID X2 by Motorola. The second-gen handset sticks closely to what made its predecessor a success, but will that undermine enthusiasm for upgraders? Check out our first impressions after the cut.
First impressions are, well, a distinct sense of deja-vu. The DROID X2 is obviously a sequel, but Motorola have really stuck closely to the pattern of the first-gen DROID. Dimensions are exactly the same – 5.02 x 2.58 x 0.39 inches – and the weight is almost spot on too. Thankfully Motorola hasn't left entirely alone: you now get a 4.3-inch 960 x 540 qHD display, rather than the 854 x 480 of the first-gen handset, along with an extra core courtesy of NVIDIA's 1GHz Tegra 2.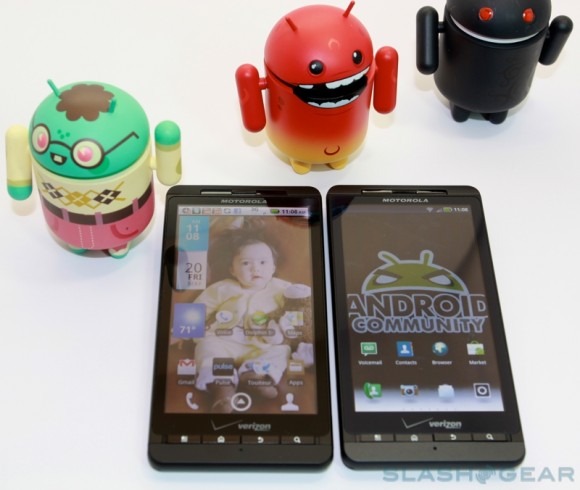 That's still running Android 2.2 Froyo, however, which is a significant disappointment. Nonetheless, the faster processor means the 8-megapixel camera can now shoot Full HD 1080p rather than mere 720p [the X2 is still limited to 720p, presumably by software as with the ATRIX 4G], and apps load quickly and look great on the higher-resolution panel. Motorola also squeezes in WiFi b/g/n, though unfortunately not the necessary HSPA radio to make this a World Phone; you're limited to using the DROID X2 within CDMA coverage. Similarly, there's no LTE support, which is a shame given how strong Verizon's 4G network performs.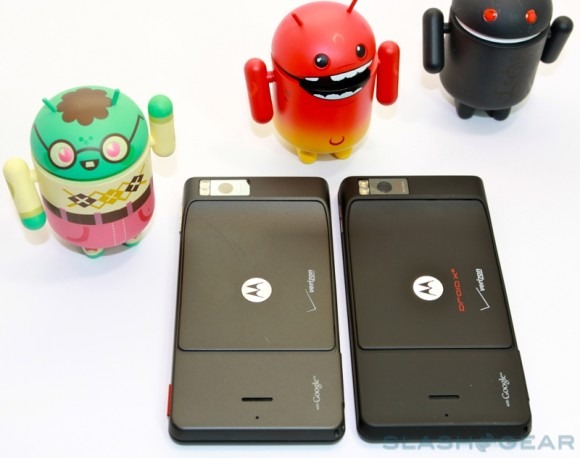 Other than a slightly darker chassis, the main physical difference between Droid X2 vs Droid X is lack of a physical-dedicated camera button.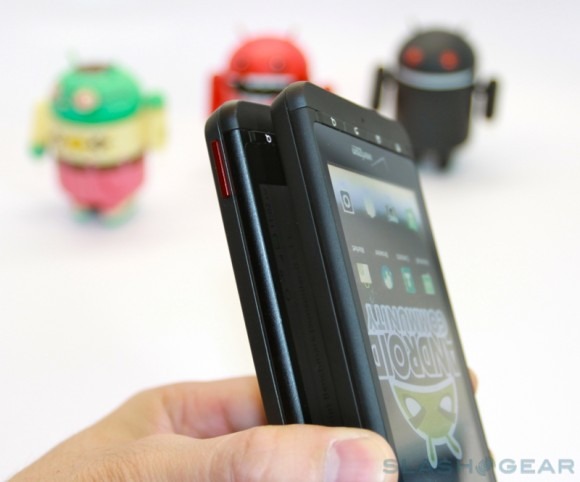 Dock for Droid X works fine with Droid X2!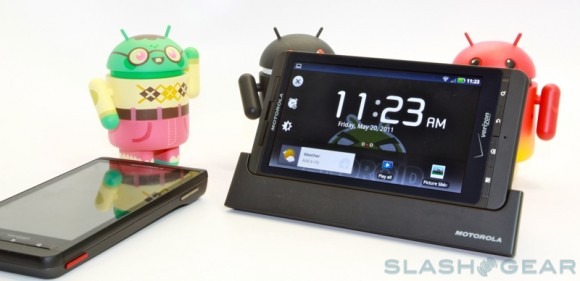 We'll talk more about performance and battery in the full review but off the bat, you'll noticed a BIG difference in the Sun Spider, SmartBench2011 and Quadrant benchmarks.
SmartBench 2011Droid X2: 2775/2423 / Droid X:  844/1499 vs. Galaxy S II (powered by Samsung 1.2Ghz dual-core): 3830/2249 [New gold start in performance!]SunSpiderDroid X2: 4182.2 ms / Droid X: 7596.5 ms (lower is better)QuadrantDroid X2: total = 2743 (CPU 7241 / IO 2846) / Droid X: total=1353 (CPU 1266 / IO 3044) IO actually dropped on Droid X2!
Basically, think of the DROID X2 as the Motorola ATRIX for those uninterested in Laptop Dock accessories and simply wanting the big-screen experience in their pocket. We'll be putting it through its paces properly in time for the full SlashGear review, so until then enjoy the live gallery and hands-on video!
Droid X2 Unboxing and hands-on comparison with original Droid X:
[vms de9455cb3d8857ed8838]