DROID X Teardown Caught On Video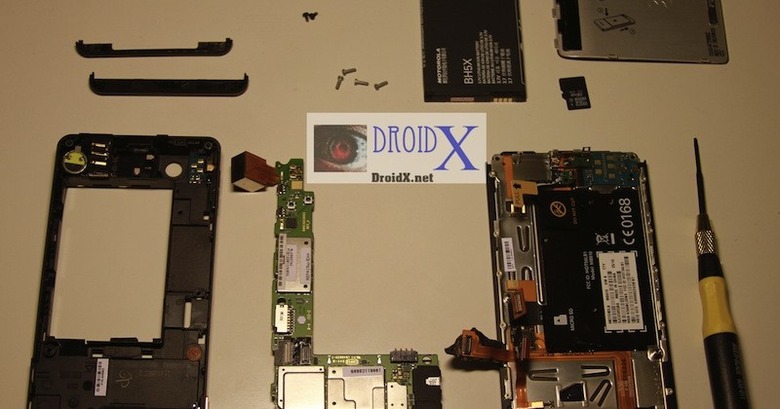 We don't know about anyone else, but we can't help but hear the endearing robot from Short Circuit squealing "No disassemble Johnny 5!" when we watch this video of the Motorola DROID X stripped from working handset to constituent parts.  Still, the handiwork of DroidX does at least show us what's happening inside Motorola's latest Android smartphone, and if you ever find yourself needing to replace the display or some other component then the walkthrough could be pretty useful.
Video disassembly after the cut
No great surprises lie in store, we have to say – especially because DroidX sensibly didn't strip their Verizon review sample of the metal shielding, which PR departments tend to frown on with loaned-out handsets – so we'll wait for the inevitable iFixit teardown to expose actual part numbers.  If you're more interested in how the DROID X performs when it's all in one piece and powered up, check out our hands-on from earlier this week.
[via Android Community]