DROID Turbo Outed Again With More Photos, Name Confirmation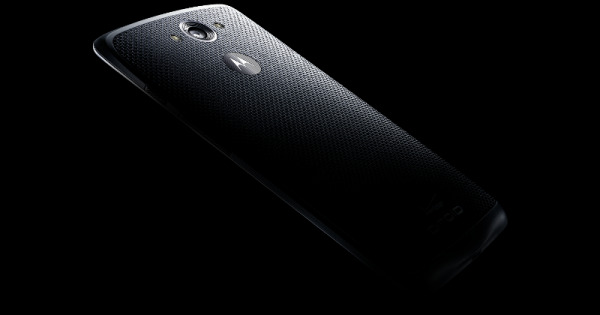 With the Nexus devices already out of the way, we can now turn our focus again on the next big thing, at least as far as Verizon's customers are concerned. It is still a bit more than a week before the next DROID, the Motorola DROID Turbo, is unveiled to the public, but much of the smartphone's features has already been leaked. Today we get another set of leaks, this time of press photos for the device, but we are also getting a more solid piece of information: the smartphone's official name.
The confirmation of the name DROID Turbo comes directly from Verizon. Or rather indirectly, as it is probably not something Big Red would have explicitly revealed before the official announcement. Verizon's Droid Does countdown went up last week to tease its fans, but some have done more than just be teased. Sleuthing around the web page's resources, particular the CSS file, has revealed the ID of "droid-turbo", as well as a link to the name as it will be put in official materials.


The photos below, on the other hand, are anything but official. They add nothing new to the unofficial knowledge that we have about the smartphone, but it does give us a slightly closer look at the external design of the DROID Turbo. One notable trait of this upcoming DROID is the presence of a chin, a design convention that isn't as common anymore as it was in the past. Though it gives the smartphone a unique and somewhat classy look, some have bemoaned that it also means some wasted space at the bottom. Also shown in the photos are the black and red versions available for the DROID Turbo, similar to that of the current titleholder, the DROID MAXX. Some Reddit comments express disappointment at this, particularly at the red option, which has been described as too glossy and slippery to touch.
The DROID Turbo is expected to come with very high-end specs that, if true, curiously displaces the Moto X 2014 as the top Motorola device. This includes a 2.7 GHz Qualcomm Snapdragon 805, 5.2-inch 2560x1440 QHD screen. and a 21 megapixel rear camera. There's also Turbo Charging to support the already large 3,900 mAh battery and Kevlar back cover. Verizon's countdown points to an October 28 reveal, and if you're in any way interested in this device, that is the date to mark on your calendar.
VIA: Reddit