DROID Charge Review
Verizon Wireless' first 4G LTE smartphone, the HTC ThunderBolt, paved the way for ultra high-speed handsets, which could double as useful mobile hotspots. Unfortunately it had a heavy thirst, too, giving us a few hours of LTE glee before expiring. The second 4G phone to the network, the Verizon DROID Charge by Samsung, has several challenges then: deliver the same blistering speed but with all-day battery life. This is no ThunderBolt facsimile, though, with the same 4.3-inch Super AMOLED Plus display that we fell in love with from the Samsung Galaxy S II. So, second-time the charm, or 4Get about it? Check out the full SlashGear review after the cut.
Hardware
In comparison to the design of the Galaxy S II, the DROID Charge is more Galaxy S in its aesthetic. Plenty of plastic and glossy-finish plastic at that, with the majority of the phone being 0.46-inches thick and a lip at the bottom that bulges out somewhat. Although many prefer a uniform design, the lip does at least lift the rear of the phone off the table and help avoid scratches.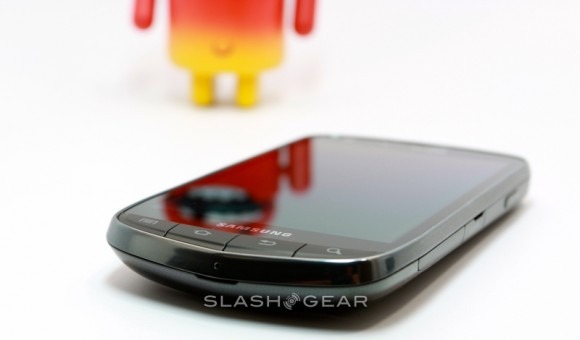 Up front there's Samsung's 4.3-inch 800 x 480 Super AMOLED Plus display, protected by a slab of Gorilla Glass, and as lovely as we saw on the Galaxy S II. It's bright, color-saturated and beautifully vivid, and while the resolution may fall short of what you find on the iPhone 4 or Motorola ATRIX, the Samsung's sunlight performance and vast viewing angles go a long way to making up for that lapse in pixels. Not all WVGA is created the same, either: Samsung's 50-percent extra sub-pixels do a great job of smoothing out text and graphics.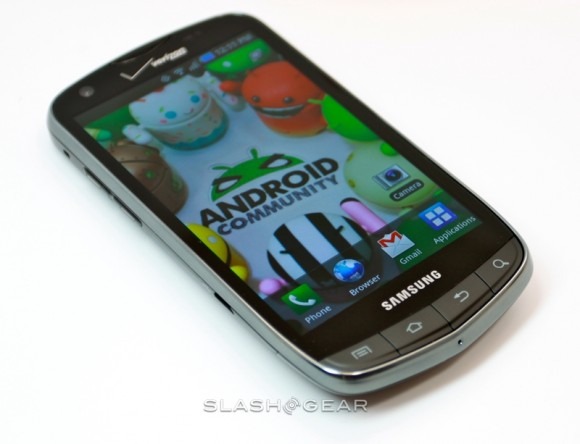 Under the display there are four physical buttons – menu, home, back and search – which are reasonably easy to press though, given the length of the DROID Charge and the fact that the keys are pushed all the way down to the bottom, they can be tricky to press with a thumb while simultaneously supporting the handset. Above is a front-facing 1.3-megapixel camera and the usual proximity/light sensors, while on the top edge is a 3.5mm headphone jack.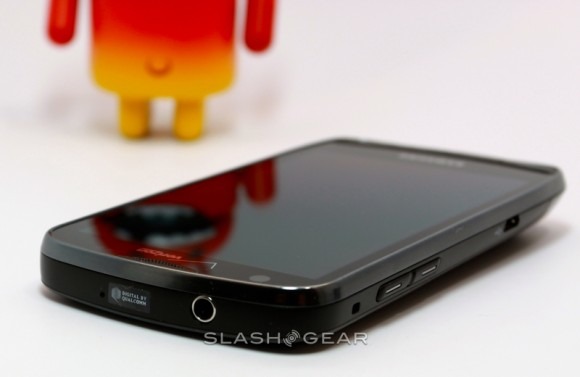 Down the right side there are volume keys and the microUSB charging port, while on the left is the power/lock button and, under a small flap, a micro HDMI port. We prefer the separate connector to the Galaxy S II's hybrid USB/HDMI port, which requires an adapter cable to use. On the back is an 8-megapixel autofocus camera with an LED flash.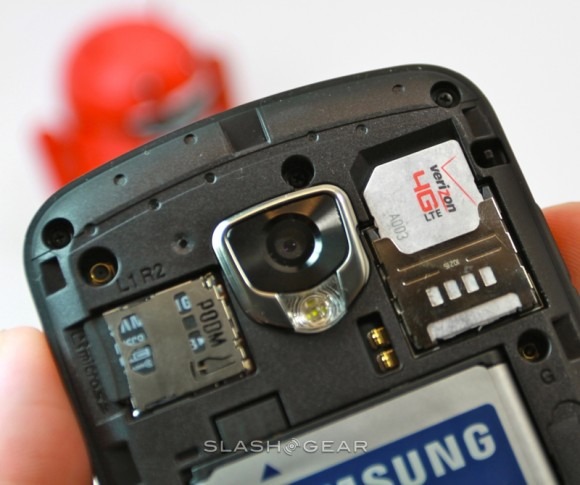 That camera sits above a neat little "4G" reminder that the DROID Charge is Verizon's second LTE-equipped smartphone. Following on from the Thunderbolt, the Charge promises high-speed data connections that, in some cases, can exceed what you'll get from your home internet. There's also the usual WiFi b/g/n, Bluetooth 3.0 and GPS – which showed no issues getting a fix when we loaded up Google Maps – along with the standard digital compass, accelerometer and other sensors. Keeping things running is Samsung's 1GHz single-core Hummingbird processor, not the dual-core 1.2GHz Exynios chip found inside the Galaxy S II.
Software and Performance
Samsung has given the DROID Charge its old processor, and it has paired it with old Android as well: Android 2.2 Froyo, in fact. When you consider the Galaxy S II is already running Gingerbread, that's a disappointment. On top is Samsung's TouchWiz UI, always an acquired-taste, with its various custom widgets and colorful, somewhat clownish theme.
Of most use is the Mobile Hotspot app, which, assuming you have the relevant tethering plan, allows you to share the DROID Charge's 4G connection with up to five devices over WiFi. Samsung's AllShare DLNA app is also present, for streaming content wirelessly, though of course there's the HDMI port for direct connections. Unfortunately the useful is outweighed by the dull: Lets Golf 2, Rhapsody and other titles, which can't be removed and which could just as easily have been distributed through the Android Market.
Performance is quick, but not dual-core quick. The DROID Charge scored an unimpressive 998 in benchmarking tool Quadrant Advanced, and a sluggish 6337.3ms (lower is better) in browser benchmark SunSpider. Contrast that with the Galaxy S II's 3540 in Quadrant Advanced and 3584.3ms in SunSpider, and you can see that the LTE handset is at a disadvantage. That's not such an issue today – Froyo moves along at a fair pace – but as Android gets more demanding it may hold Charge owners back.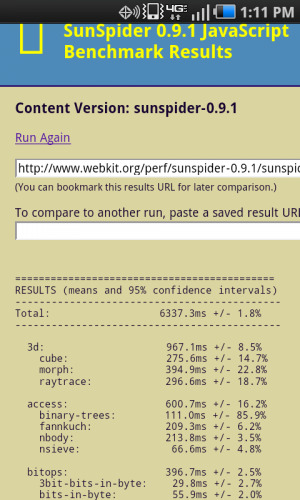 Camera
Samsung's 8-megapixel camera is capable of some great pictures, and the DROID Charge is no slouch when it comes to capturing them. The camera app is responsive and touch-focus useful, and while the LED flash is of limited use in truly dark scenes, it does perk up the Samsung's stills in low-light situations.
Sample pictures: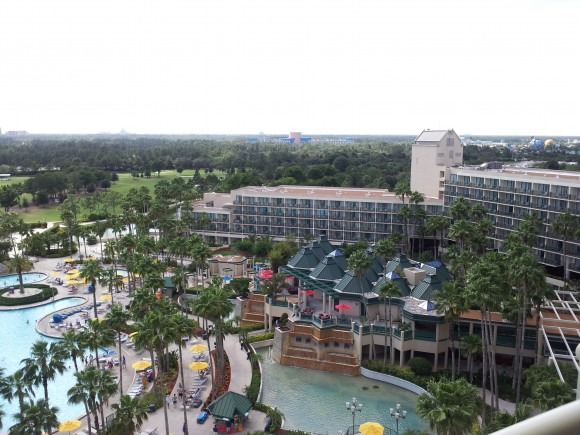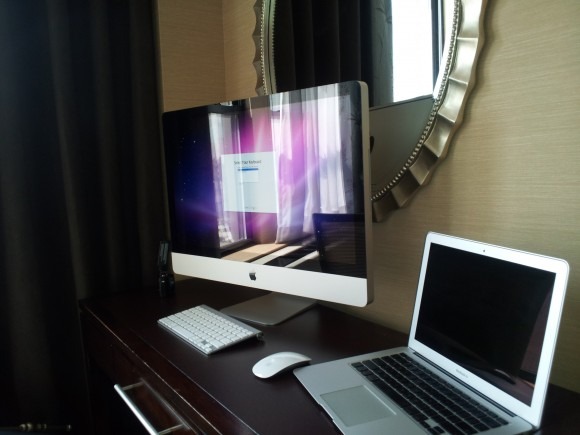 The Hummingbird processor limits video recording to 720p HD, rather than the 1080p on the Galaxy S II. Still, the end result is very watchable, with accurate colors and little blurring aside from during faster pans. There's the choice of either autofocus or touch-focus during recording, though it's not the quickest to react.
Sample 720p HD recording:
Phone and Battery
Verizon's voice network puts in a solid showing once again, and the DROID Charge suffers no issues with calls. Still, it's the 4G that we're most interested in, and – as long as you have coverage, obviously – it's capable of some impressive numbers. We saw speeds of up to 17.62 Mbps on the downlink and up to 7.2 Mbps on the uplink.
Having seen the HTC ThunderBolt chew through a full charge in short order, we were more than a little nervous about the DROID Charge's appetite. Happily it seems Samsung has managed to balance performance and power – impressive given the size and brightness of the Super AMOLED Plus display – with us managing 6-8 hours of heavy use before it died. With more casual use, and some tweaking of things like social network updates and other power settings, you could comfortably get through a day. Still, using the Mobile Hotspot app for any length of time chews through the battery in relatively short order.
Wrap-Up
The ThunderBolt opened our eyes to LTE on a smartphone, but its voracious thirst left us unable to recommend it to anybody other than early adopters. The DROID Charge by Samsung, however, is a far more balanced device, with plenty on its own to recommend it. The plastic chassis doesn't exactly inspire us with confidence, but the Super AMOLED Plus display is a joy and the battery life sufficient for a day's use.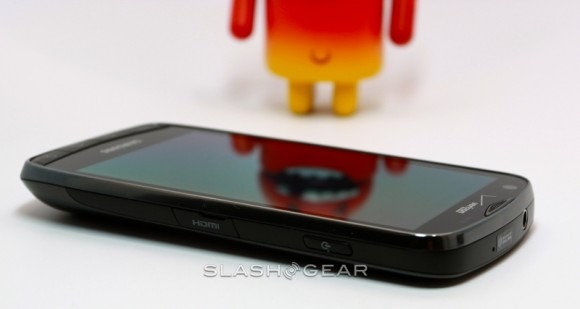 As with other single-core smartphones we've reviewed recently, however, our primary concern is longevity. With Verizon asking a hefty $300 for the DROID Charge, with the usual two-year voice and data plans (and tethering if you want the useful mobile hotspot functionality), we'd want to know our new smartphone could handle anything Google or developers might throw at it down the line. The Samsung can certainly keep Froyo running today, but it falls short of the capabilities of a dual-core device and that might undermine what updates it can receive.
That's a concern not limited to the DROID Charge by any means, of course, and the single-core processor does likely assist with battery life. If data performance is your primary concern and you want the biggest, brightest display around, Samsung's Super AMOLED Plus smartphone ticks those boxes and then some.
DROID Charge unboxing and hands-on:
[vms 4411a9fdc43ca87cee70]