DROID BIONIC promotion begins with DroidDoes.com and DroidLanding

We're getting very close to the launch of the long delayed Motorola Droid Bionic. The rumored September 8 launch may very well be true as promotions for the handset have now kicked off big time. An official Droid Bionic page has gone live on DroidDoes.com along with the scavenger hunt initiation on @DroidLanding.
UPDATE: Check out SlashGear's first-impressions of DROID BIONIC!
In case you're not familiar, @DroidLanding has been orchestrating tons of giveaways for each Droid launch, including the Droid X, X2, and the Charge. These giveaways are done in the form of scavenger hunts, where you run around town following clues as to where a stash of Droid devices could be hidden.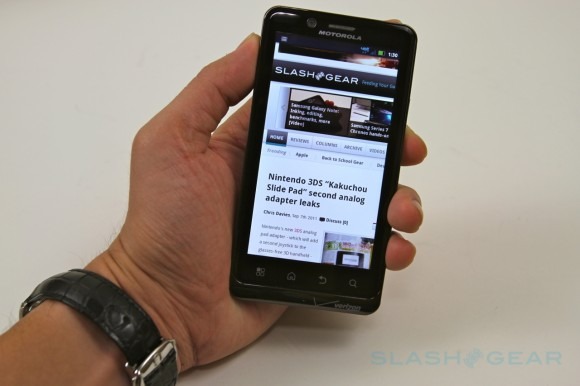 DROID BIONIC Hands-on:
[vms 4fe3add32218f914c75a]
They are calling this ARena, for Augmented Reality scavenger hunt where you'll take your current Android smartphone using an augmented reality application to find your own Droid Bionic. The event has officially kicked off today with the first video of clues shown on DroidDoes.com. The contest will run until September 7, which falls in line with the rumored September 8 launch.
Additionally, there's word that an official Verizon product page for the Droid Bionic will be going live soon here. But for right now, it may still be blank.
[vms b776a094786474322cb8]