Droid 2 Unboxing, Hands-On And Compared To Droid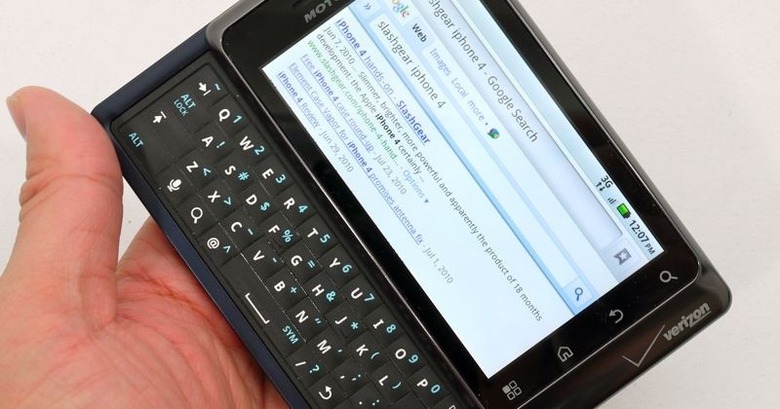 We love surprises here at SlashGear, and so finding a new Verizon DROID 2 on our doorstep this morning made for a pleasant way to kick off the day. Motorola's latest QWERTY Android phone looks pretty similar to its first-gen predecessor, but there are some key changes, which could signal it out for relative greatness. Check out our first impressions and unboxing after the cut.
Droid vs. Droid 2
[vms 9fc102edd9dbdb6a2891]
Aesthetically there's not a huge amount different between the DROID and the DROID 2, at least assuming you don't opt for the limited edition R2-D2 version that will go on sale next month. The sharp edges and distinctive black and gold color scheme has been softened a little, with a metallic blue finish, but the solid slide-action is still present. Best, though, is the revamped QWERTY keyboard the slide reveals: gone is the oversized D-pad, which left the keys uncomfortably, offset to the left. Instead the direction arrows are neatly integrated into the overall layout, and the buttons themselves are slightly raised and far more tactile. For a handset with a physical 'board, the original DROID could actually be a frustrating typing experience; happily this second-gen version rectifies that.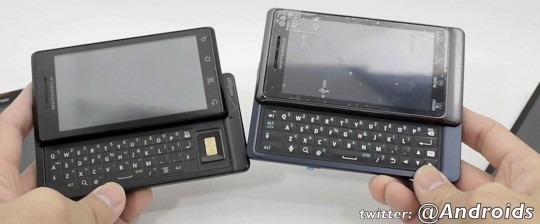 On the inside, the main change is the upgraded CPU: now a 1GHz chip, driving Android 2.2. Of course with the new version of Android there's the offering of Adobe Flash player 10.1 The software experience is still pretty standard for Android, with few of the dramatic UI changes rivals have been implementing, but the whole experience has been tightened up and there are noticeable – albeit minor – tweaks from the original DROID. ActiveSync – for Exchange push-email – has been updated to v12.0, but we're still having some issues pulling in messages reliably, a problem shared with the previous model. Other than that, though, Android performs well, multitasking swiftly and flicking between apps with minimal lag. New to Droid 2 also include 3G Mobile Hotspot capabilities with the option to share with up to five Wi-Fi enabled devices.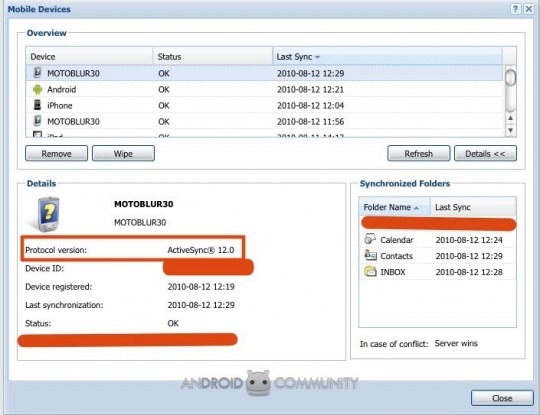 Existing owners will be pleased to discover the DROID 2 is compatible with accessories for the original DROID, such as the desk dock and in-car kit, and since it uses the same battery any spares you've bought can be carried over too. However hard shell form-fitting cases might be a different matter, since there are minor differences in the fascia design to be accommodated.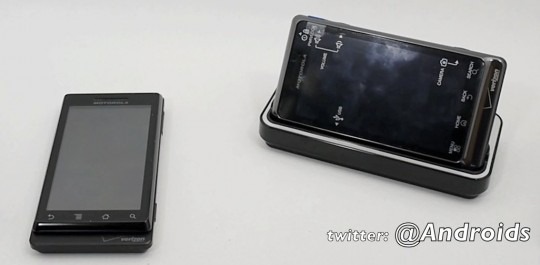 We'll be putting the Verizon DROID 2 through its paces properly for the full SlashGear review, so until then enjoy the hands-on video (uploading, will be available soon) and unboxing gallery!
Droid 2 Unboxing / Hands-on and Compared to Droid
[vms 355648e7891e66c54191]