Drobo 5N2 Brings Enterprise-Level NAS To Home, Small Offices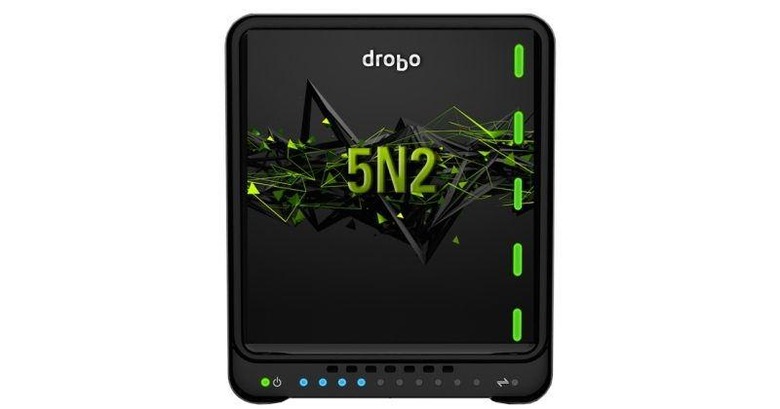 People produce and amass a staggering amount of files these days, and we're not talking about those who create media files for a living. From office documents to personal projects to family home videos, homes, and especially small to medium businesses, have a greater need for a secure and reliable way to store and access those files. The Drobo 5N2 was designed just for that very purpose, giving home users and SMBs the same peace of mind as professional NAS solutions, but in a smaller and more affordable form.
Having a Network-Attached Storage or NAS is like having your own personal cloud. You store your files in high capacity drives and then access them from anywhere, whether at home or outside. Appealing as the idea may sound, NAS products are usually associated with large business, especially considering their price tags and the complexity of operating them.
The Drobo 5N2 presents a middle ground. The NAS boasts of the enterprise-grade security and reliability of Drobo's more expensive products. That includes the DroboDR "Disaster Recovery" feature, where you can pair one Drobo NAS at home and another one offsite as a backup that constantly gets updated. There is one or two Ethernet ports for fast, wired network connections and an internal battery backup for when the power goes out.
At the same time, the Drobo 5N2 aims to be easy to setup and use. You can mix and match any size of HDD or SSD to match your needs or budget. Drobo apps like DroboApps and DroboPix make it feel like you have your own private Dropbox or iCloud. And the two-year warranty offers another kind of peace of mind for when the NAS starts to go awry.
All of this is packed in a box that starts at $499, an accessible price compared to enterprise solutions. You can even get a $50 discount if you already own a Drobo FS or 5N. The Drobo 5NR is now available directly from the company's online store as well as from select retailers.
SOURCE: Drobo