Driving Fifty Years of Classic Mazda Rotary Power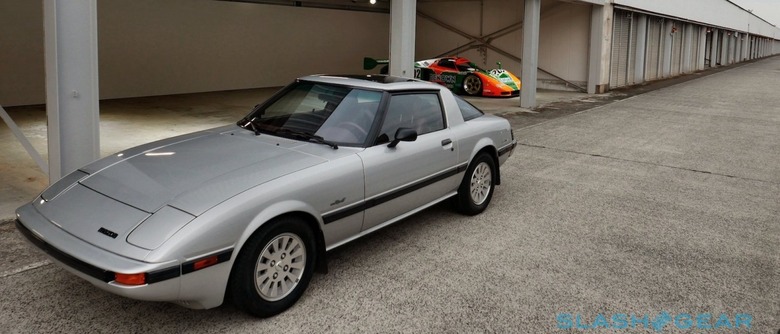 In the early 1960s, Mazda was facing a crisis. The Japanese government, seeking to mold its nascent automotive industry into a powerful global force, had set in motion plans to combine the many different companies operating within its borders into three large conglomerates. Sensing that Mazda was on the verge of losing its identity and being absorbed into a faceless megalith that would be forced to produce only the specific vehicles deemed 'appropriate' for export by elected officials, its president, Tsuneji Matsuda, sent a group of engineers to Germany to investigate an intriguing technology developed by NSU – the Wankel rotary engine.
Surely, Matsuda rationalized, if Mazda could demonstrate its leadership and innovation by adopting a new and future-looking drivetrain program the government would be forced to allow it to walk its own path.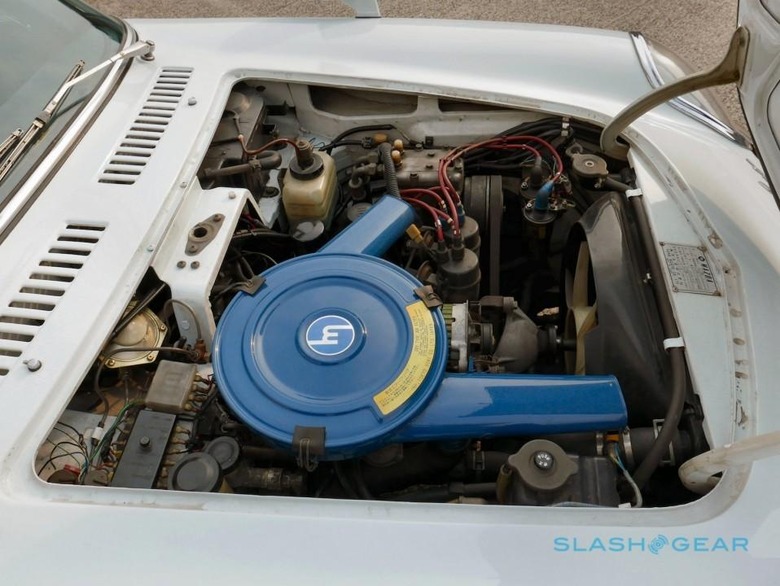 It was a gamble that paid enormous dividends. By 1967 Mazda had built its very first rotary-powered automobile, a move that not only staved off a takeover but one that also shaped the brand's identity for decades to come. This past week I was given the rare opportunity to sample a key slice of Mazda's Wankel history when SlashGear was invited to drive five of its ground-breaking rotary sports cars at the company's Mine Proving Grounds road course facility, which is carved out of the mountainous countryside an hour from Mazda headquarters in Hiroshima, Japan.
Cosmo's Star Turn
Mazda is understandably proud of its rotary heritage, and perhaps no model embodies the historical impact of this unusual engine design more than the 1967 Mazda Cosmo Sport. This gorgeously-styled coupe was the very first two-rotor car to reach the market, and Mazda's first commercially-successful rotary vehicle. More than just a pretty face, the Cosmo Sport's 110 horsepower combined with a lightweight chassis to present an appealing combination of performance and refinement.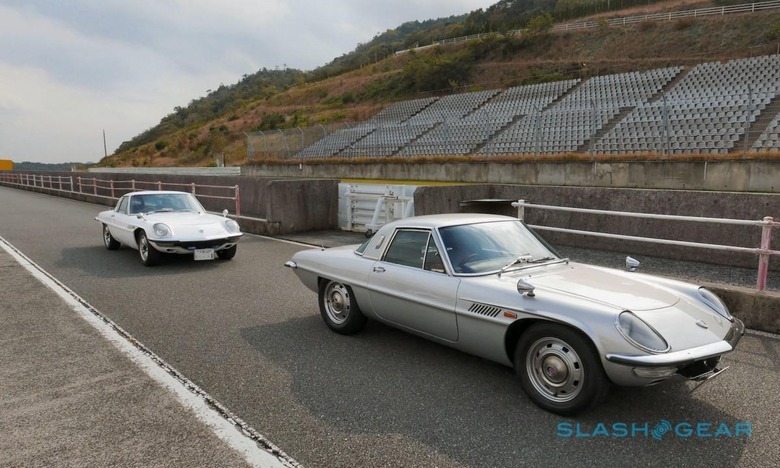 My one lap of Mine – with Cosmo Sport's owner watching parentally from the pit – was an eye-opener. I'd never before encountered an automobile from the 60s capable of such smooth, linear acceleration, with the 10a rotary engine under the Mazda's long hood spinning up to its 7,000 rpm redline with grace and purpose. Despite its age the Cosmo was more than willing to dance through the corners, turning in with precision, and braking predictably and authoritatively at the end of each of Mine's straights.
Genesis Of An Icon
While the Cosmo Sport is a relative rarity in North America, the next cockpit I slid into presented a more familiar face. The first-generation Mazda RX-7 took the rotary ball and ran with it, helping the brand establish a sports car beachhead in the U.S. at the end of the 70s that would endure for the next three decades.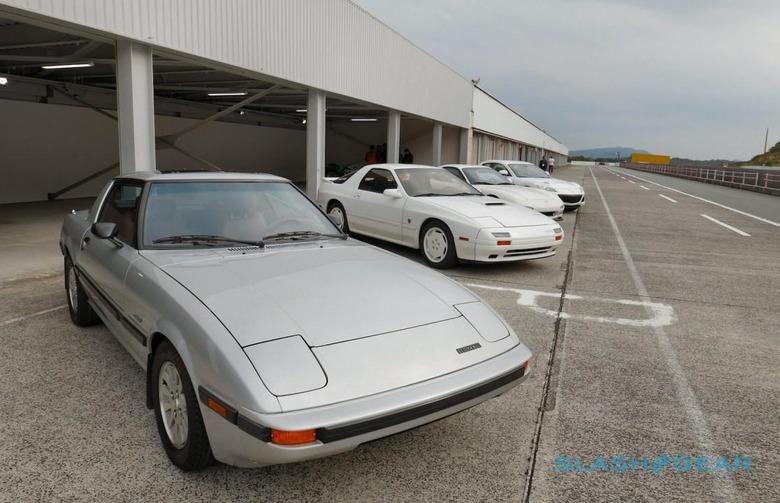 The model I drove was a 1985 GLS-SE, the ultimate and most powerful member of the original RX family, boasting the brand's 13B motor good for 135 horsepower at the same astonishing 7,000 rpm as the Cosmo. Despite the somewhat scary lack of grip under braking presented by its tires (30 year-old originals, I was told), the difference in character between the RX-7 and the Cosmo Sport was readily apparent: the newer of the two felt more focused while lapping the Mini circuit, with the harsh buzz of its shift indicator startling me more than once with how rapidly the twin rotors were able to reach their maximum rpm.
More Mass, More Muscle
By the mid-80s things were heating up in Japan as automakers began to rattle their sabers in what would eventually become a full-on horsepower war. The opening salvo for Mazda was the second-gen RX-7, also known as the 'FC,' which introduced the world to the concept of a turbocharged rotary sports car that suddenly was pushing out far more torque than had been possible with a naturally-aspirated design.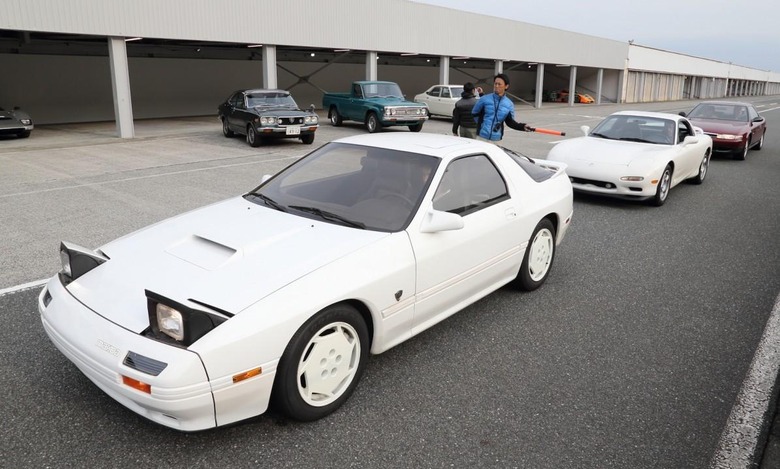 Immediately after pulling out of pit lane it was clear that the RX-7 built between 1987 and 1991 was an entirely different animal, with a surge of low-end power building to an ultra-smooth crescendo that thrust the coupe forward far more rapidly than its predecessor (what with 215 horsepower available from its twin-scroll 13B).
I had expected more of a GT feel from this member of the RX-7 family but was pleasantly surprised to discover that the revised model's extra weight had a minimal impact on its driving character.
Grace And Beauty
Personally, I have always considered the fourth and final RX-7 generation – the FD – to be the most beautiful car ever to have left a Japanese design studio. The graceful curves of the RX-7's swan song, which would run from 1992 to 1995 in America but continue for several years after that in the Japanese market, were backed up by the most potent version of the rotary engine to be unleashed in a street car: the 13B-REW twin-turbo.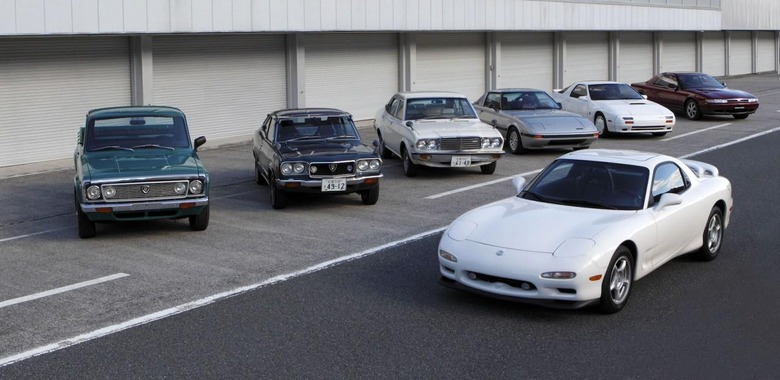 This unit made use of sequential turbos to offer a low end torque boost without compromising high end performance, a design decision that pasted a huge smile on my face as I marshaled the third-generation car's full might into a 90-mph run down Mine's first straight. The 13B-REW pulls so strong that it pushes you back into your seat at full throttle, never running out of breath or displaying the faintest hint of turbo lag thanks to its innovative sequential setup, and although it felt larger than either the FB or FC RX-7, the FD still offered feedback-friendly handling lap after lap.
A Future Unexplored
The fifth and final rotary Mazda I sampled at Mine Proving Grounds was perhaps the most unusual member of the group. Eager to experiment with the potential demonstrated by hydrogen as an alternative fuel source, the automaker built an experimental version of its RX-8 sports coupe, which was the successor to the original line of RX-7s.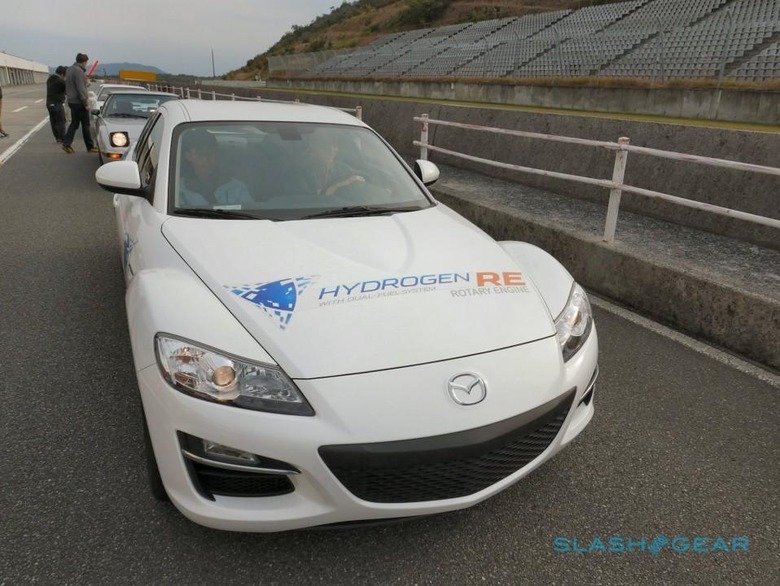 Capable of burning either gasoline or hydrogen at the flip of a dashboard switch, this unique RX-8 Hydrogen RE was unquestionably the slowest ride in the paddock (what with only 100 horses available when combusting liquid hydrogen fuel). However, I was astonished at how amazingly communicative a chassis lay underneath the Mazda's future-forward drivetrain, and I found myself dreaming of a version of the car boasting enough torque to take full advantage of its excellent suspension tuning.
Yesterday's Tech Still Brings Smiles
Mazda was forced to withdraw the standard version of its RX-8 sports car in 2012 after it became clear that meeting increasingly stringent fuel efficiency and emissions standards was no longer possible using a rotary engine design. Work continues at the brand on designing a rotary mill that can balance soaring rpm with a clean tailpipe and modest fuel-sipping habits – witness the latest RX-Vision Concept that debuted at the 2015 Tokyo Motor Show – but it seems less and less likely that a pure rotary design will once again popular Mazda showrooms.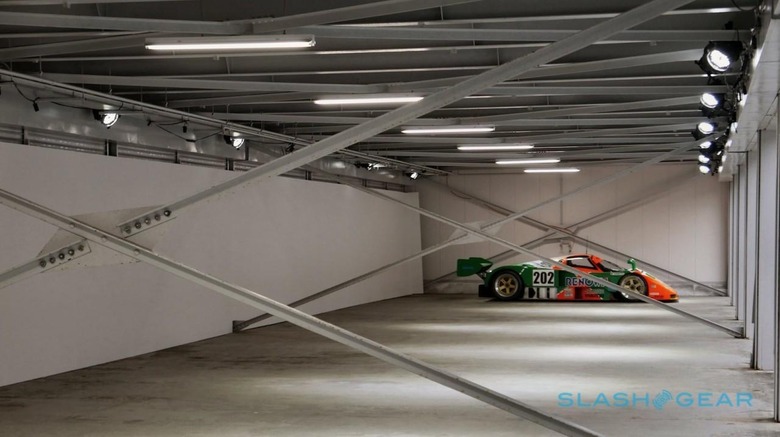 Still, with such a broad spectrum of classic sports cars to choose from, enthusiasts the world over are blessed with the ability to sample a vision of the future, as seen from the past, thanks to Mazda's willingness to push the boundaries of established automotive engineering and design.