Drivers of Ford Sync equipped vehicles get State Farm insurance discounts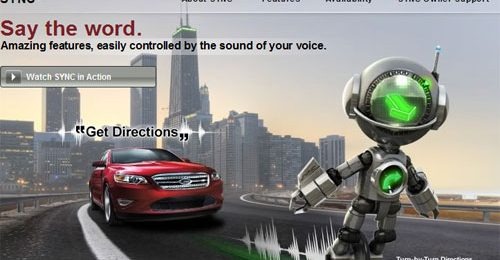 Ford has announced an interesting development that will appeal to some drivers of the company's vehicles are equipped with the Sync voice control technology. Ford has teamed up with State Farm insurance to offer a significant insurance discount for drivers who use Sync. Sync is the Ford system that allows drivers to make hands-free voice activated phone calls and control vehicle systems without looking away from the road.
Sync promises to help significantly reduce distracted driving, which is a good thing for drivers and insurance companies. Ford and State Farm will be offering drivers who use Sync discounts under the State Farm Drive Safe and Save Program. Drivers of these Ford Sync vehicles can save up to 40% per year on insurance premiums depending on the number of miles driven annually.
Any driver of a Sync equipped vehicle that enrolls will save about 5% on insurance right off the bat. Premium savings are generally figured during policy renewals every six months. Drivers who go about 1000 miles a month can save around 10% on premiums with drivers who drive less saving up to 40%. It's pretty cool to get a discount on insurance for a feature that's convenient and easy to use anyway.