Drift HD Ghost adds WiFi and clever two-way remote to action-cam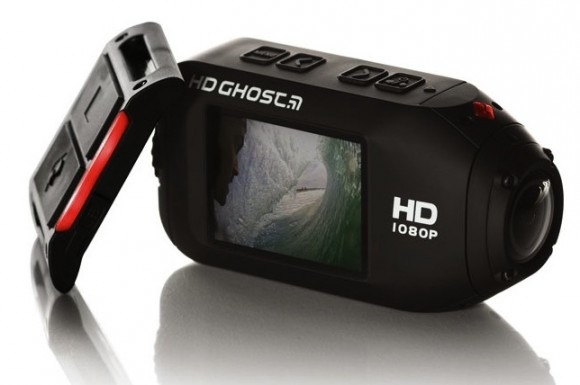 Drift has launched a new wearable sports camera, the Drift HD Ghost, aiming to film every last detail of your awesome extreme adventures. The new model adds integrated WiFi for streaming directly to – and being controlled by – a smartphone, as well as a five minute video buffer which automatically caches the most recent view from the camera whenever it's powered on, and allows you to retroactively save it should you realize something dramatically exciting has happened.
The new camera is also waterproof, to a depth of nine feet, with an optional diving case extending that to up to 180 feet down. There's a useful two-way remote, which can be used to start and end recording, and which also has indicator LEDs to show when the camera is active and in what mode; particularly handy if it's strapped to your helmet or the top of your car. The remote has a 30 feet range.
Drift has addressed the serious stuff, too, with a new seven-element lens and 1080p video paired with simultaneous still photography. There's a 1,700 mAh rechargeable li-ion battery good for up to 3hrs of recording per charge, and digital noise reduction for the integrated microphone. A 3.5mm jack supports external mics.
On the side, there's a 2-inch camera with a Gorilla Glass cover, for instant review of footage and photos you've shot. The Drift HD Ghost will begin shipping from November 19, with pre-orders being taken from today at $399.