DreamWorks deals industry's first major acquisition of a YouTube Channel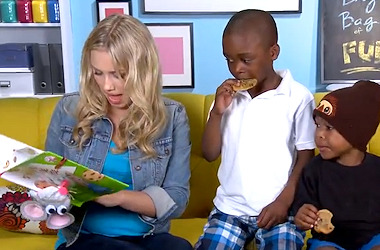 DreamWorks has officially acquired the teen-centric YouTube channel, AwesomenessTV. AwesomenessTV is touted to be one of the most subscribed to channels for teens, having over 14 million subscribers, 55,000 channels, and 800 million total views so far. DreamWorks acquisition of AwesomenessTV is the first major acquisition of a YouTube channel by a big media company, and it will help boost DreamWorks's online presence.
DreamWorks acquihired AwesomenessTV for the price of $33 million, a figure that could rise all the way up to $117 million by 2015 if AwesomenessTV CEO and Founder Brian Robbins is able to hit his earnings targets in both 2014 and 2015. While DreamWorks gained AwesomenessTV, its main goal was to bring Robbins onto its team. Robbins will continue to operate the Awesommeness TV channel, but he will also be taking on an executive role at DreamWorks, where he will be producing a dedicated digital family channel for the company.
Robbins will have access to all of DreamWorks's resources and IPs to produce the channel. According to Jeffrey Katzenberg, DreamWorks CEO, Robbins is a perfect match to build the company's online presence and also its digital family channel because he "has an extraordinary track record in creating family content both for traditional and new platforms". Robbins responded by saying that it's an incredible opportunity to have access to DreamWorks's resources and that he "can't wait to get started."
Robbins created AwesomenessTV last June, investing $3.5 million into the channel, most of which came from investors like MK Capital and DreamWorks. The channel was, as AllThingsD puts it, the next-generation of Nickelodeon because it targeted the young viewers of YouTube's demographic. YouTube's Global Head of Content, Robert Kyncl, stated that in a short amount of time, Robbins "built AwesomenessTV into a powerful, next-generation, audience network on YouTube." Many speculate that this may be the start of an "incredible evolution of online entertainment."
[via AllThingsD]