Dream Chaser space plane to conduct first unmanned orbital flight in 2016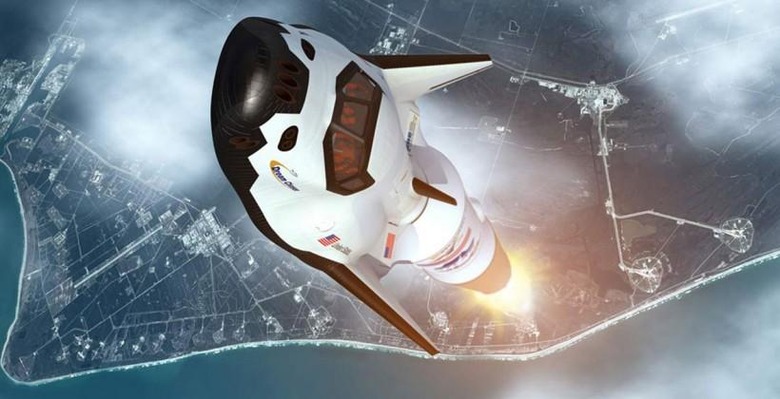 Most of the news coming out of the NASA private spacecraft programs, that will see astronaut's eventually hitching rides to the ISS and other locations in space via commercial spacecraft, so far has been from SpaceX with its Dragon capsule. Dragon has only carried cargo so far, but it does have a set up for carrying people as well. One of the other firms that received funding from NASA to develop a spacecraft capable of carrying people is Sierra Nevada Corp.
The spacecraft that company is working on is called the Dream Chaser. Dream Chaser looks like a smaller version of the retired space shuttle. So far, Dream Chaser has hit some roadblocks in its testing. Back in late October 2013, Dream Chaser had an issue with its landing gear and skidded off the runway damaging a prototype.
Sierra Nevada has now announced that it has set a date for the first orbital test of Dream Chaser. That test will come on November 1, 2016. The launch is scheduled to happen at Cape Canaveral, Florida and will use a United Launch Alliance Atlas 5 rocket. The first flight for the spacecraft will be unmanned.
It will eventually be used to carry crew and cargo to the ISS and other locations in space. The first test flight will pave the way for the Dream Chaser spacecraft to have a manned mission to low-Earth orbit by 2017.
SOURCE: Space.com