Dragon Quest Builders gets US release this fall on PS4, Vita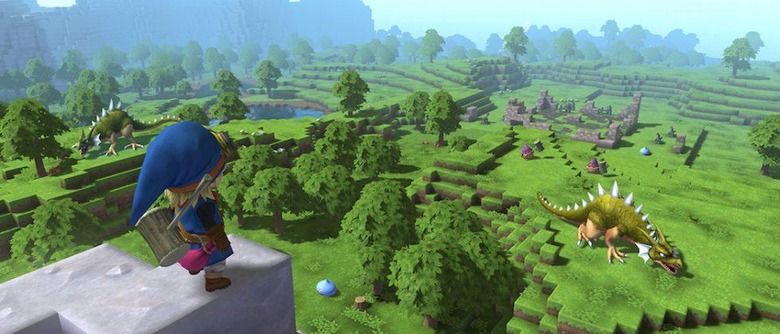 Dragon Quest Builders, the spin-off of the popular Japanese RPG series, is finally coming stateside this fall, Square Enix has announced. Featuring more than a hint of inspiration from Minecraft, the game will be released in October on PlayStation 4 and PS Vita. Until now it's been limited to Japan, having debuted in January on PS4/PS3/Vita.
At first glance, Dragon Quest Builders may look like just a DQ-themed Minecraft clone, but there's actually a fair amount of differences in gameplay. While Mojang's masterpiece is a completely open sandbox, DQ Builders has world building features, but pairs them with a story and objectives/quests.
The game is admittedly a little light on the RPG elements, but is also meant to serve as an introduction to both the DQ series and building games for those who are new to either. DQ die-hards, on the other hand, will be pleased by the amount of series mainstays that make an appearance, including monsters, characters, and items.
Square Enix notes that this announcement comes on the exact day of the Dragon Quest series' 30th anniversary. The original game was released on this day in 1986 for the NES (Famicom in Japan). This is fitting, as DQ Builders' story takes place after the "bad" ending of DQ1, with players rebuilding the kingdom that has been destroyed.
SOURCE PlayStation Blog