Dr. Who Gadgets - Sonic Screwdriver And R/C K9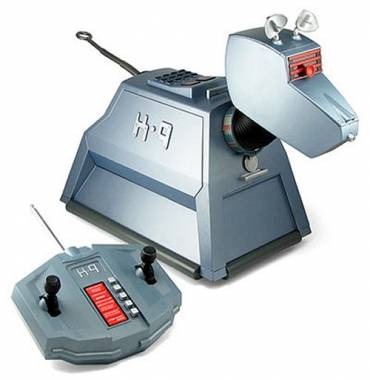 I'm a big Dr. Who fan, so when I saw these items you can imagine my excitement. The Dr. Who R/C K9 and Sonic Screwdriver are the perfect gift for the Dr. Who buff in your life.
The R/C K9 Robot Dog is a throwback to the original series which came out in the 70's. He was in a more recent episode so anyone who follows only the new series will recognize him. He speaks 7 different phrases and can move forwards and backwards and do turns. He also as an expendable Nose Blaster along with a few other tricks and surprises. K9 can be yours for just $59.99.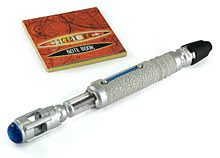 If you're looking for something a little more familiar and a lot more portable, you may be interested in the Sonic Screwdriver. It's little more than a pen and a UV light in mortal hands but you can still have fun pretending you're the Time Lord, with it's sound effects that come straight from the show. You'll also receive some "Psychic Paper" along with it. You can pick up a Sonic Screwdriver for $15.
Dr. Who R/C K9 is the perfect gift for Die-Hard Fans [via Coolest Gadgets]
Doctor Who Sonic Screwdriver [via Think Geek]