Double Dragon IV lands on PC and PS4 January 30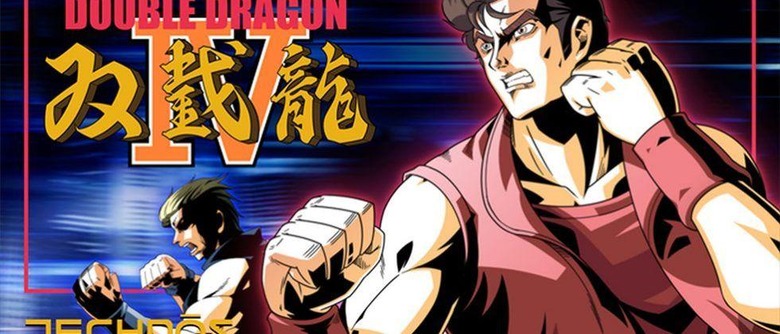 A new video game has been announced that fighting game fans will be excited about. The game is the 30th Anniversary version of Double Dragon IV. The game will launch on January 30 and will be available for the PS4 and on Steam. This game marks the first update in the franchise since the 2012 Double Dragon Neon title.
The trailer for the new game lading soon shows a side-scrolling title that gamers who played back in the '80s will remember. While the Double Dragon franchise is owned by Arc System Works today, the press release notes that three of the original Double Dragon devs are working on the game.
The original game planner, designer, and composer from the arcade version are also involved with the project. We expect to see a retro side-scroller that has the feel of the original game baked right in. In Japan the price of the game is listed as 800 yen, which is only a bit under $7 in the US. That price will make the game affordable and will have retro gamers and fans of the franchise buying.
The teaser trailer looks as if it's right out of the arcade days of gaming. It shows a title with some pixelated graphics. In fact it's hard to tell if you are looking at the original double Dragon or the new version of the game. The teaser also shows the option for playing story mode or a 2 player game. If this doesn't take you right back to the arcade, nothing will.
SOURCE: Engadget