DoorDash support phone down? This is just the beginning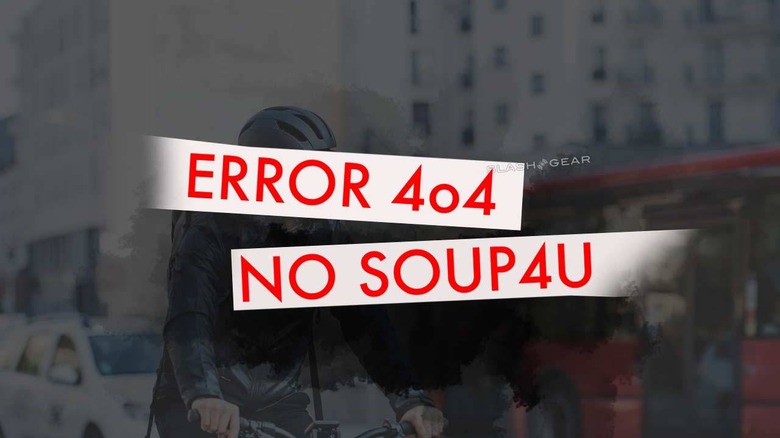 Support phone numbers for DoorDash are down or slow-to-respond at the moment due to "issues" with the DoorDash "consumer platform." I say "this is just the beginning" in the title of this article because the ugly truth of DoorDash, its leadership, and its policies have been coming to a head for a while now, and with the legal head of the mess popping up earlier this week, now this, it's plain to see: Nastiness is about to go down.
DoorDash is down
In the month of June, 2019, the official DoorDash Help Twitter account reported "issues with our consumer platform" on the 7th and 21st, then in July on the 10th and 12th, and again today. Today is August 1st, 2019. These are only the incidents that DoorDash found important enough to acknowledge publicly in the past two full months.
Today request queries for terms like "doordash support phone number," "doordash phone number," and "doordash customer service phone number" dominated the top of the related queries in Google Trends results for the word "phone." Over the past 4 hours, DoorDash-related queries dominated search terms that included the word "phone" on Google.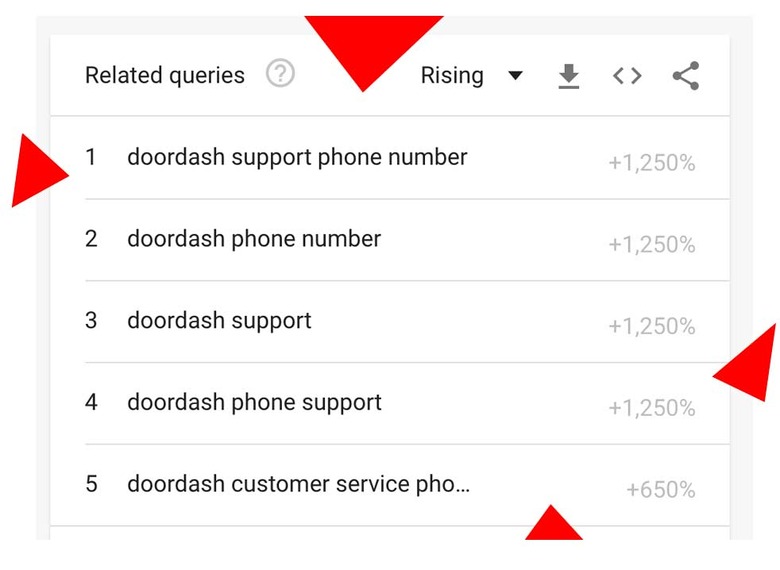 So not only did there seem to be a shock of support requests, the DoorDash app seems to have failed in a big way. Downtime tester site IsItDownRightNow showed reports of down time from Pasadena, Indiana, Tennessee, San Antonio, and North Babylon, NY. Outage.Report showed 23 reports of down time in the last 20 minutes (as this report is in the process of being written) at around 20 minutes-til-3PM Central Time.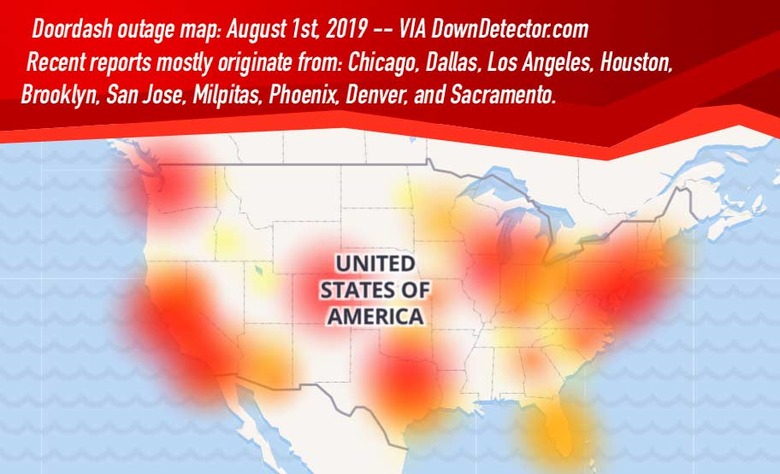 Reports today seem to center on the mobile app "not working" and on how the mobile app "crashes" when opened. This same site saw a spike in reports starting at around 2PM Central Time. DownDetector's most recent reading as of 2:40PM Central Time showed 576 reports. The report spike via DownDetector seems to have hit between 2PM and 3PM with over 2600 reports. DownDetector reported that "Doordash is having issues since 1:28 PM EDT."
Oh also that pesky lawsuit
This week DoorDash was summoned to the United States District Court for the Eastern District of New York. The plaintiff, Alan Arkin, filed a class action complaint against DoorDash. This suit was called for violation of the New York General Business Law, § 349 and the other states' consumer protection statutes, common law fraud and unjust enrichment.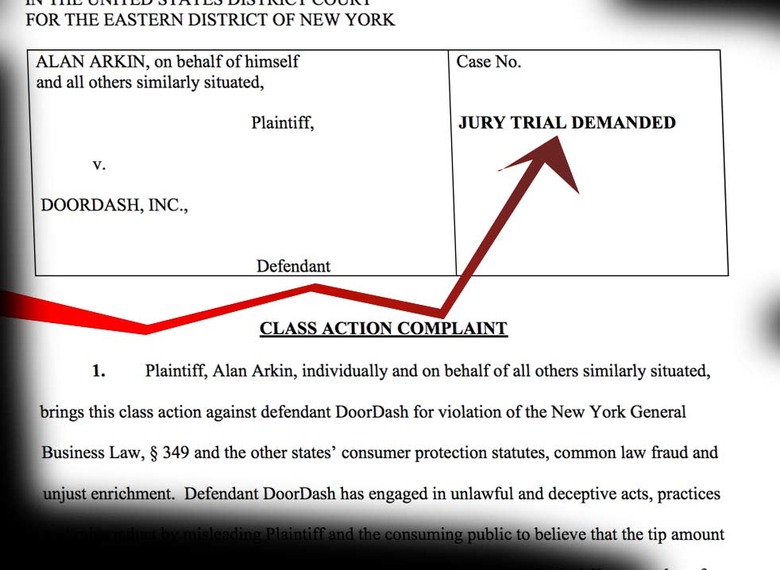 Apparently, and stop me if you've heard this before, because chances are you HAVE heard this before, DoorDash plays dirty. That's according to this legal complaint which suggests the following.
"Defendant DoorDash has engaged in unlawful and deceptive acts, practices and misconduct by misleading Plaintiff and the consuming public to believe that the tip amount entered on the DoorDash app would be received as a tip by the DoorDash delivery workers for their service," said the class action suit document for case Case 1:19-cv-04357, filed on 7/29/2019. "DoorDash knew, and failed to disclose, that the tip amount entered by Plaintiff and other consumers on the app was received by DoorDash, in whole or in part, and used to subsidize its cost of doing business."
Does DoorDash know what tips are for? Do DoorDash delivery drivers care enough about what a tip HAS ALWAYS BEEN to stop driving dinners to denizens of dine-dens all across these United States? Is this mess worth exploring further? We shall see!