DOOM 'Ultimate' 6.66 update unlocks all the DLCs, brings major revisions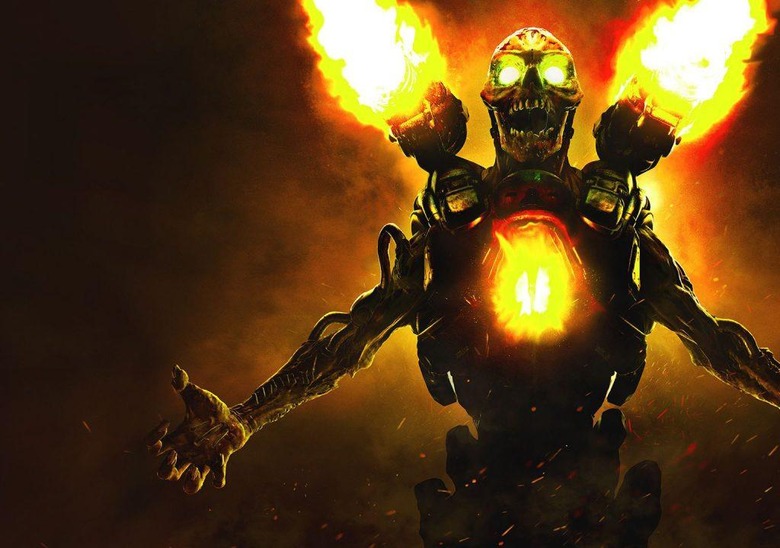 The cleverly named update 6.66 'Ultimate' update for Bethesda's DOOM video game has arrived, and with it comes an unlocking of all the DLCs. The game, which is now more than a year old, pits players against the forces of hell in what has largely been a well-received version of the classic game. According to Bethesda, new people and early players are still enjoying this title, and now everyone is getting a chance to try the game via free weekends.
As great as it is, DOOM is now a bit dated and so it's no surprise Bethesda is moving to renew interest. To make the game more appealing, the company is ditching the season pass arrangement and unlocking all of the DLC content. That means everyone gets access to the trio of multiplayer packs, of which there are the nine top maps, more playable demons and guns, additional armor and equipment, and other stuff.
If you don't have the game, that won't be a problem — Bethesda is also rolling out free weekends starting tomorrow, though PlayStation 4 owners will have to wait until next Thursday, the 27th, to get their own free weekend access. Once the free weekend ends, players who enjoyed the game will be given the chance to buy it at a discounted $14.99 USD / $17.99 AUD / 11.99 GBP price.
In addition to unlocking the DLCs, the company says that it is making some changes with the 6.66 update, not the least of which is replacing the Hack Module System with a new Runes System. The new system will bring persistent earned abilities to players in multiplayer; they neither expire nor have to be activated, instead arriving at the player load out.
The HUD is also being treated with improved callouts, and there's a completely revised kill card to help players assess how they died (that is, what kind of weapon was used and the damage). The user interface and menus are also being updated in 6.66, with new post-match summaries and lobbies that have better player statuses, among other things. Bethesda says it has also fully revised its multiplayer progression system, and plus there are 'tons of bug fixes' and general improvements.
SOURCE: Bethesda