Doom sees new multiplayer trailer, beta details released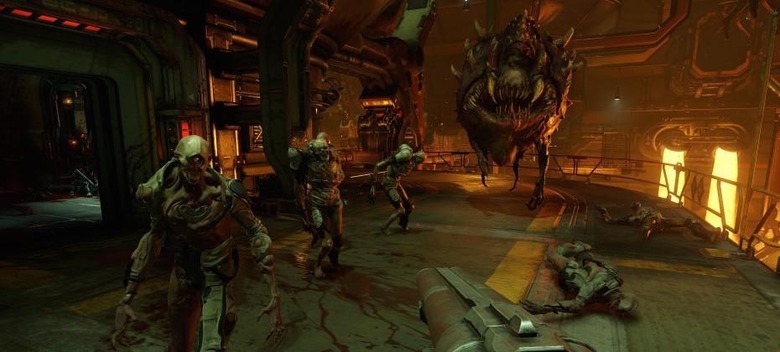 The May 13th release date for the new Doom game from Id Software and Bethesda is rapidly approaching, and while we were treated to a new campaign trailer several weeks ago, now it's time for multiplayer details to spill. A new multiplayer trailer was released today with plenty of new gameplay footage, as well as the dates for an upcoming beta on PS4, Xbox One, and PC, and how players can participate.
"Bloody. Brutal. And VERY fast," is the PR blurb accompanying the new trailer, and judging by the footage, it's a very accurate description. Those who played the original Doom and Quake games are likely to feel at home here, as the combat looks to be frantic and twitchy, just like the FPSes of the old days.
As for the upcoming beta, it's scheduled to take place from March 31st until April 3rd, and will be held on all the platforms the final game is releasing for. Unfortunately, the multiplayer trial will not be open for everyone, as it requires previous purchase of Wolfenstein: The New Order, and redeeming a beta code that was included.
Those who get to participate will have access to Team Deathmatch, along with the new Warpath game mode. Two maps will be available, Heatwave and Infernal, along with weapons, armor, and taunts that have to be seen.
SOURCE PlayStation Blog