DOOM Eternal release date announced, Battlemode multiplayer teased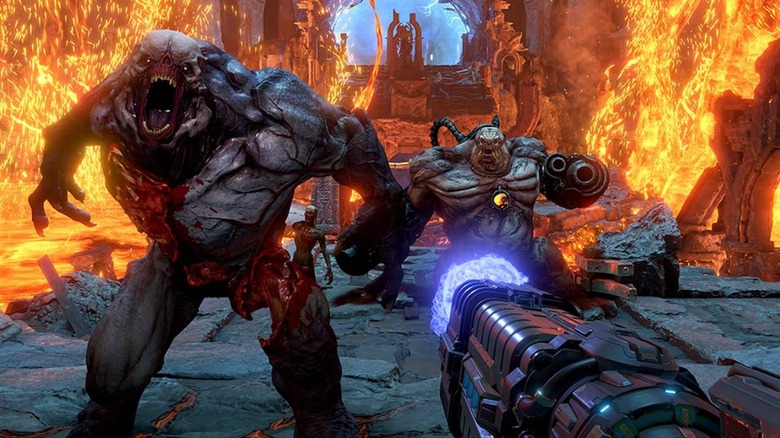 With no appearances from either The Elder Scrolls 6 or Starfield at Bethesda's E3 presser this year, that left DOOM Eternal as the headliner of the show. As expected, Bethesda spent plenty of time showing off more gameplay footage from DOOM Eternal, talking about both the single-player campaign and multiplayer. Bethesda also announced a release date for DOOM Eternal, and while we've got a while longer to wait, the good news is that it'll be here before the end of the year.DOOM Eternal will be launching on November 22nd, just in time for the ever-so-critical holiday shopping season. In the single-player campaign, you'll again be facing hordes of demons with an arsenal of ridiculous weapons, but Bethesda makes it clear that resource management will be key to survival. For instance, shooting enemies that have been lit on fire by your shoulder-mounted Equipment Launcher will grant you armor, while finishing off enemies with a Glory Kill will restore health and killing enemies with your Chainsaw will grant extra ammo.
The trailer you see above sets the stage for DOOM Eternal's campaign, during which you'll also encounter demons with destructible body parts. Destroying the right body parts early on can shift the tide of a battle in your favor, so when you come up against tough demons, you'll do well to consider what you should target first before going in guns blazing. You'll also have more movement abilities at your disposal, so it sounds like we can expect to see some impressive speedruns of DOOM Eternal after release.
Bethesda also dropped a few hints about DOOM Eternal's multiplayer mode dubbed Battlemode. This mode pits one fully-equipped Slayer against two different demons in a best of five match. The demon players will have their own movesets and will even be able to summon AI reinforcements, so the fact that the Slayer has a full kit of weaponry at their disposal doesn't necessarily mean that it'll be an uphill battle for the demon players. More details are coming at QuakeCon later this year, but for now you can catch a glimpse of Battlemode in the trailer above.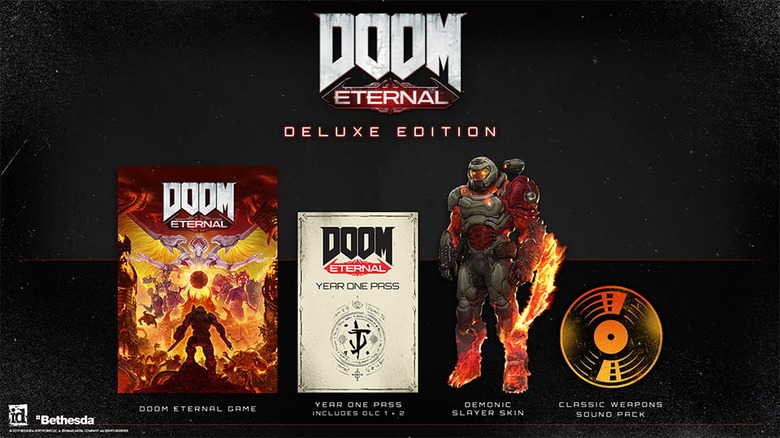 Finally, it wouldn't be a release date announcement without a deluxe edition or two. The DOOM Eternal Deluxe Edition doesn't come packed with a lot of physical bonuses, but it does get you a copy of the game; a Year One Pass, which includes the first two single-player DLC expansions; the Demonic Slayer Skin; and the Classic Weapons Sound Pack.
Those who pre-order the game will get the Rip and Tear Pack, which comes with the DOOT Revenant skin for use in Battlemode, a throwback combat shotgun skin, and finally, access to DOOM Eternal Master Level: Cultist Base Ed. 1. DOOM Eternal is out on Xbox One, PlayStation 4, PC, Nintendo Switch, and Google Stadia on November 22nd.