DOOM artwork released by designer John Romero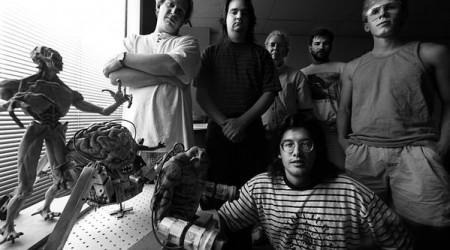 DOOM's designer John Romero took to his Twitter account to celebrate the game's 21st birthday, doing so by tweeting a slew of "never-before-seen art from its development in 1993". Included among the art are some images of the team at work and clay models, sketchbook scans, and more. There's a look at some in-game elements that weren't included with the final version, and snippets of information to go along with them.
The various images have been dropped in individual tweets sent out by Romero over the course of a few hours, all of which you can see by browsing through his @Romero Twitter account. To make it easier, we've assembled a bunch of them into a gallery below.
He tossed some DOOM II artwork and images into the mix, as well, sure to satisfy the appetite of fans. You'll need to check out the individual tweets if you want to see the commentary along with the images, which helps give an idea of the story behind some of the artwork.
Regarding the black-and-white image above, Romero said, "This pic was taken for an interview in 1994 while making DOOM II. Jay, Adrian, Bobby, Kevin, John, me in front." DOOM was released on December 10, 1993.